remoters
Resources for Digital Nomads, Remote Working Professionals & Teams
Latest nomads trends
Check out the latest news & guides for digital nomads & remote professionals in our Blog.
A laptop is the universal tool for remote workers and digital nomads. But the average laptop screen is only 15 inches, which can seriously limit productivity. Here are four ways to increase your screen's "real estate" and get more done.
Margo Stone speak with us about tested out two different types of remote working experiences: Use coliving spaces vs. Do It Yourself!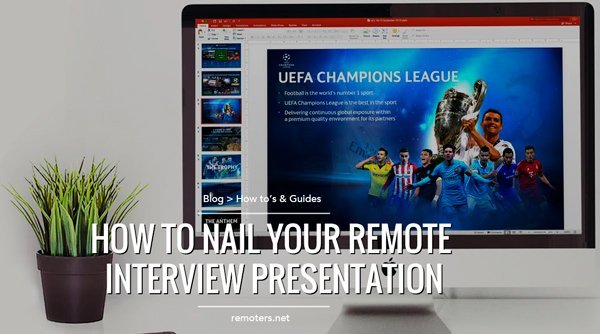 Experts suggest that up to 90% of communication is nonverbal, and it's much harder to communicate with body language when you're not in the room, and the interviewer can only see your head and shoulders via a webcam. Then, here are some tips on how to nail your remote interview presentation.
Get inspired by other nomads
Read about digital nomads & remote professionals journey for location independence.
Find your perfect nomad job
Take a look at the latest job offers for Digital Nomads & Remote Professionals
Network with other nomads at events
The digital nomads & remote work events, meetups & conferences you can't miss.
Improve your productivity with tools
A selection of the best tools for digital nomads & remote teams.
"The ultimate (HD) video conferencing tool."
"Create a timer, share it with your team and get ready for more productive meetings."
"Never worry again about timezones within your team"