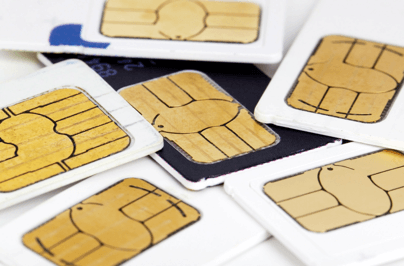 Travelers, digital nomads, and remote-working professionals want to stay connected while traveling abroad. This can be remedied with the use of an international data SIM card.
However, not all international SIM cards are equally high-quality. We've put together a guide of excellent international data SIM cards for travelers that meet the mark and then some.
Let's take a look at these SIM cards and their pros, cons, costs, and features:
This prepaid worldwide data SIM card can help you save up to 80% on international data when roaming. It has high-speed 4G for 120+ countries and data speeds are never throttled or filtered.
(Get 10% off with the Coupon Code remoters.net)
How the service works
KeepGo's data sim card is compatible with all unlocked devices at take nano, micro, and standard SIM adapters. It's as simple as plugging it into your device and switching your service on through your phone settings. There is no need to swap SIM cards when you cross borders with this SIM kit, either.
Main plans and cost
This SIM kit is $50 and comes with 1GB included.
The Pros
Multiple data plans and options, rather than expensive unlimited international day passes
No throttling for 4G LTE
No filtering
No data expiration
Coverage in over 120 countries
Instant activation
Fits in all mobile devices that are unlocked
The Cons
Data-only
Must be refilled once a year
Won't work in less-traveled countries
Plans are somewhat expensive (10GB of data is nearly $219)
See KeepGo's reviews and analysis for further information.
Knowroaming's international SIM card offers affordable calls in 200+ countries, plus 4G LTE coverage. Each kit comes with $10 in free credit as well.
How the service works
This SIM card is less of a SIM card and more of a SIM application sticker. The Global SIM Sticker can be applied to your phone's regular SIM card. Simply download the Knowroaming app to activate the international SIM to enjoy roaming capabilities. Use it only when you need it!
Knowroaming also offers an actual SIM card for devices and services that are not compatible.
Main plans and cost
The Global SIM Sticker is $29.99. The Global SIM card is $9.99
The Pros
The SIM card is compatible with virtually all devices
Excellent customer service
A wide range of countries for use
Offers an optional subscription service that allows users to receive calls abroad
The Cons
The SIM sticker is not compatible with Sprint, Verizon, locked devices, NFC tap payment, cut SIM cards, or dual SIM cards
Device must be unlocked to use either product
How the service works
Unlock your smartphone and get data at rock bottom rates. Great for solo travelers with a budget in mind, the Teppy SIM card will accompany you in all of Europe.
Main plans and cost
Data Plan: 20GB of Data in Europe; +120 Minutes; +1000 Texts; 14 Day Validity; Price: €36.95 / £30.95 / $39.95
The Pros
Connect in 85+ Countries
SIM triple cut (nano, micro, classic)
Plug and play Sim solution
4G LTE speed
No commitment or contracts, pay-as-you-go
The Cons
Data works only in Europe
It has just one plan for 20 GB for 14 days
See Travelwifi's reviews and analysis for further information.
This service is unique in that you can choose a fully international SIM card as well as an American, Asian, and European SIM card. The rates also vary quite a bit depending on what you'd like to use the service for, making it a highly customizable SIM service to consider.
How the service works
Credits for this prepaid service can be purchased via the TravelSIM website. The SIM card itself can simply be plugged into an unlocked device.
Main plans and cost
The plans for TravelSIM vary significantly depending on your home country, traveling country, and whether or not you want to utilize limit-free roaming. Check out the TravelSIM site to learn more and get a rate.
The SIM cards themselves cost $16 each.
The Pros
Unlimited calls to the USA and Europe
Reliable 3G speed
Works in 170 countries
Fast delivery
Excellent coverage with over 320 networks around the globe
Money-back guarantee
Free incoming calls and messages
The Cons
Airtime ends in 12 months
FlexiRoam is a unique service that offers a variety of SIM options as well as local rates for maximum savings. This service also features a variety of SIM cards, including a microchip, SIM card, and e-SIM.

How the service works
The eSIM can be downloaded to specific devices, eliminating the need for changing SIM cards. The microchip works well in single SIM devices, and that regular SIM is ideal for dual SIM phones.
Main plans and cost
The physical SIM cards are $21.99 and the eSIM starter kit is $34.99. The local rates vary significantly depending on the country you plan to travel to, the amount of data you'd like, and the duration of your stay. For example, a 24-day data plan for Japan is $44.10.
The Pros
Free 1GB of data with starter kit
Offers local rates that make it easier to save money in specific regions
Better and cheaper rates than many international SIM services
The Cons
Only available in 150 countries
Less than ideal coverage
See Flexiroam's reviews and analysis for further information.
Airalo is another SIM service that offers local rates with a variety of data packs in 100+ countries. This service also offers regional SIM services as well. Airalo is different in that they are a completely e-SIM-only service, which could be useful for travelers who don't want to deal with getting an unlocked phone or constantly switching out SIMs.
How the service works
Airalo is an eSIM service, meaning that no physical SIM cards need to be inserted. Simply download the Airalo app to your smartphone or tablet to begin the installation process and to purchase credits.
Main plans and cost
Local SIM plans vary from country to country. For example, you can purchase 1GB of data for 7 days in France for $3. Regional eSIMs are a bit more strict. A Eurolink prepaid plan offers 1GB of data for seven days for $5.
The Pros
Offers an extremely wide variety of local and regional plans to fit exactly what you want
Rates are quite low and affordable for virtually all of their prepaid plans
The Cons
Only offers local services for around 100 countries (however, they do offer worldwide regional eSIMs)
See Airalo's reviews and analysis for further information.
One SIM card offers the widest variety of SIM card types– universal SIM, expedition SIM, Europe & More SIM, and eSIM. If you need more than one phone number, this is a good service to consider.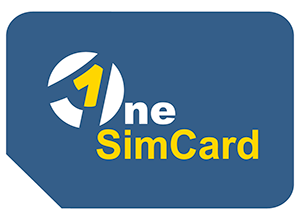 How the service works
All you need to do for the physical SIM cards is to plug them in. The eSIM can simply be downloaded and is compatible unlocked phones.
Main plans and cost
OneSimCard Universal is $29.95, OneSimCard Europe & More is $19.95, OneSimCard Expedition is $34.95, and OneSimCard eSIM is $9.95. Rates vary from country to country and by SIM type. Outgoing calls start at 25 cents per minute and data starts at 1 cent per MB.
The Pros
Option for more than one phone number
Extra coverage where available
Free incoming calls for most countries and free incoming SMS everywhere
Optional WiFI calling app
Contract-free
SMS verification service for travelers who need to receive text messages, eg: shortcodes from banks.
The Cons
Some plans are limited in their features
Europe & More SIM is direct dial only
Live technical service can be improved
See One SIM card's reviews and analysis for further information.
This popular global SIM card offers 4G speed data plans to 210 countries, divided into two separate regions. You'll receive a global phone number and can add additional funds at any time, whenever you need them.
How the service works
If you're traveling to multiple destinations, GoSIM makes it easy to choose a multi-destination plan. Simply purchase a SIM card, activate by phone, and start using your SIM card immediately.
Main plans and cost
Depending on the country and 4G LTE data amount you'd like, prices vary from $9 to $175. You can recharge your SIM credits by visiting their website.
The Pros
Unused airtime lasts for 18 months, which is longer than most
No hidden charges
No connection fees
Free incoming calls in 135 countries and free SMS in all included countries
Over 340 networks globally
The Cons
Less-traveled countries seem to have higher plan costs
Most plan costs are fairly pricey
The GoSIM website is a little buggy, which can be a pain when trying to reload your data
What do you think of these international sim cards? Have you personally tried any of the ones on our list? We want to hear your opinion in the comments below.
If you found this article useful you might also like:
Disclosure: Any of the links on Remoters.net are affiliate links from which we receive a commission from sales of certain items. We also participate in the Amazon Services LLC Associates Program, an affiliate advertising program designed to provide a means for sites to earn advertising fees by advertising and linking to amazon.com or endless.com, myhabit.com, smallparts.com, or amazonwireless.com.