remoters
The Free Remote Work Hub: Job board, Guides, Tools, Events and more to empower remote work
Latest digital nomads and remote work guides
Check out the latest news & guides for digital nomads & remote based professionals on our Blog.
Let's go over all the remote work benefits and analyze how each benefit comes into play for employees and organizations in ways that are sometimes overlooked.
As a digital nomad, you need to consider emergencies when traveling: Lost baggage, delayed flights, stolen gear. Get covered with a top travel insurance!
What does it take to become a virtual assistant? What do you actually do at a day to day basis? Where can you find a job as a virtual assistant? Here's everything you need to know!
Get inspired by remote working professionals
Read about digital nomads' & remote based professionals' journeys for location independence.
Find your perfect remote based job
Take a look at the latest job offers for digital nomads & remote based professionals.
Software Engineering & Web Development
SEO - Search Engine Optimization
Network with other digital nomads at events
The digital nomad & remote work events, meetups & conferences you can't miss.
Find a coliving to stay around the world
Check out places to stay and work from when travelling the world
Coliving of the month
Improve your remote work with tools
A selection of the best tools for digital nomads & remote teams.
View and manage your physical mail from anywhere in the world—addresses in 21 countries, including the US.
The security you need: use public Wi-Fi, access personal and work accounts on the road, and more.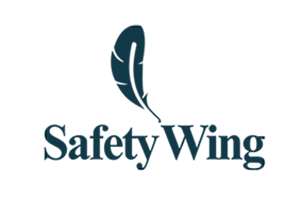 Health insurance for remote companies. And Travel medical or Health insurance for individuals.