remoters
The Free Remote Work Hub: Job board, Guides, Tools, Events and more to empower remote work
Latest digital nomads and remote work guides
Check out the latest news & guides for digital nomads & remote based professionals on our Blog.
Are you looking to hire remote based freelancers for the first time and don't know where to start? Take a look at this guide with top tips and resources!
Check out the best and cheapest virtual mailboxes services for Digital Nomads and remote professionals or businesses that will safely collect and forward your mail.
How to connect to the internet while on the go while working remotely as a digital nomad? Take a look at these remote hotspots!
Get inspired by remote working professionals
Read about digital nomads' & remote based professionals' journeys for location independence.
Find your perfect remote based job
Take a look at the latest job offers for digital nomads & remote based professionals.
Software Engineering & Web Development
SEO - Search Engine Optimization
Network with other digital nomads at events
The digital nomad & remote work events, meetups & conferences you can't miss.
Find a coliving to stay around the world
Check out places to stay and work from when travelling the world
Coliving of the month
Improve your remote work with tools
A selection of the best tools for digital nomads & remote teams.
Put all of your work in one platform so you can collaborate and manage from anywhere.
The all-in-one software solution for managing your team and your money: Payroll, benefits, debit card, invoices, and more.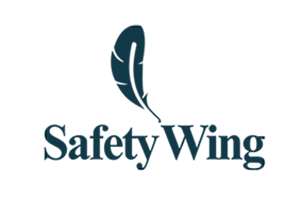 Health insurance for remote companies. And Travel medical or Health insurance for individuals.