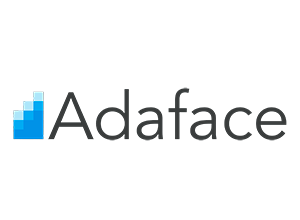 Name: Adaface
Web: adaface.com
Category: HR Tools
Language: English, Spanish, French, Japanese, Chinese, Russian
Price: $249 USD
Tool Description:
Adaface is a skill-based recruiting tool for remote companies. Adaface provides recruiters with the ability to create customizable assessments to screen candidates based on job descriptions and on-the-job skills.
Candidates take a short job-related conversational assessment with an AI system that simulates an interviewing environment, creating a more engaging process.
RATING
Rate the Tool:
5
Your Review of Adaface:
Screening candidates remotely is challenging because of a higher volume of applications, and the majority of recruiters lack knowledge about the job role.
With Adaface, recruiters can now attract remote candidates, weed our weaker candidates, and handling the whole recruiting process is super easy with Adaface's conversational assessments and automated fail/pass system.
What are the tool "pros" & benefits?:
Fully customizable skill assessments. You can either use readymade tests or set up your own.
Conversational assessments for greater candidate engagement.
Integrate with your current ATS to keep track of candidates.
What are the tool "cons" & issues?:
The starting price is $249/month, which might be a bit high for small remote companies, but given how much time it saves, it is probably cheaper than hiring with resumes and traditional forms of assessments.
No reviews yet.
Please add your comment sharing more about why you would recommend this tool or not and how could it be better?
| Tool | | Description |
| --- | --- | --- |
| | Remoteam | Set up payroll and benefits all at once. We help with onboarding and paying independent... |
| | Zenefits | All-In-One HR: Streamline onboarding, benefits, payroll, PTO, and more with our simple, intuitive platform. |
| | Toggl Hire | Toggl Hire helps quickly test those things before talking to candidates and this greatly improved... |
| | Pilot | Pilot helps companies with payroll, benefits, and compliance for their remote team members, and one-click... |
| | Workable | Hiring people from different parts of the world can be a bit risky. But Workable... |