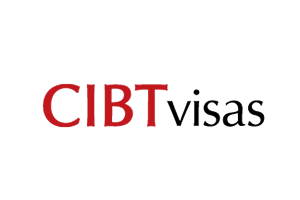 Name: CIBTvisas
Website: https://cibtvisas.com/
Category: Visas
Language: English
Price: It depends on the service you need. Check the prices on this page: https://cibtvisas.com/service-fees
Tool Description:
A useful tool to get a visa or a passport quickly without going to the Embassy or consulate.
The process is:
Complete a simple visa application by applying securely online.
Send them your documents, CIBTvisas will go to the consulate for you.
Receive your Passport & Visa while tracking your order online.
RATING
Your Review of The Tool:
CIBTvisas has the capability to obtain business and other travel visas for corporations and individuals worldwide in a fast, convenient and secure manner.
Rate the Tool:
5
What are the "pros" & benefits?:
They offer a lot of services, not only visas and passports. You can check all services here https://cibtvisas.com/service-directory.
Most visa and passport requirements are sent within 30 minutes from the time our representative is contacted and has received all relevant information. In some cases, research can take longer and is dependent upon how quickly we are able to obtain these requirements from the consulate or embassy.
CIBTvisas's Weekly Update provides up-to-date information on consulate processing announcements and closings, changes from the US Passport Agency, and other important CIBTvisas announcements. Contact [email protected] with your CIBTvisas account number, account name, and personal contact information to be added to the distribution list
CIBTvisas provides visa requirements for travelers of many nationalities. No matter what type of passport you hold, CIBTvisas can provide detailed visa information for most destinations. To see the travel visa requirements for a specific nationality and country go to Visas and start a search today.
What are the tool "cons" & issues?:
They don't offer the digital nomad visa, only the tourist and business one.
No reviews yet.
Please add your comment sharing more about why you would recommend this tool or not and how could it be better?
Other similar tools in Visas
| Tool | | Description |
| --- | --- | --- |
| | OneWayFly | OneWayFly provides real airline bookings and hotel reservations. It's a perfect solution for digital nomads... |
| | G3 Global Services | A private company that charges a fee to expedite passport and visa applications at consulates... |
| | iVisa | iVisa enables travelers to process tourism, medical and business visas from a computer, smartphone, or... |
| | AriaDirect | AriaDirect is excellent for visa and passport applications. The app allows for scanning and the... |
| | Pickvisa | An online platform that provides services in obtaining travel, education, and business trip visas to... |