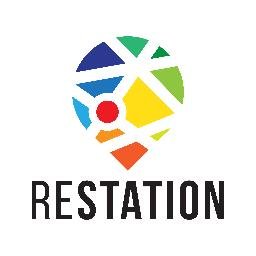 C/ Lucas Fernandez Navarro 32, Las Palmas de Gran Canaria, Spain
Gran Canaria, Spain
Restation
Coliving from paradise
Restation is a coworking and a coliving hub facility in the heart of Las Palmas de Gran Canaria. A location where you always wanted to work from, a top destination for digital nomad, travellers and surf-lovers. We host a crowd of 10-20 all digital nomads, creative travellers, teams and entrepeneurs throughout the year. Our aim is to bring them all together and create a quality work environment with new oppotunities, more than that we want to hang out, have fun and share experiences with others. Restation is a great space where we meet lifestyle and community. We host 3 weeklies events to keep our community up, meet other digital nomads in the island as well as locals. There is no time to get bored!
Amenities Restation offers:
High Speed WiFi
Lounge / Chill-out Area
Free Coffee / Tea
Kitchen
Free Drinking Water
Standing Desks
Beanbags
Events and / or workshops
Dual / Single Monitors
Co-living Accommodation
Skype Room
Sound Recording Equipment
Library
Printer
Scanner
Photocopier
24hr member access
Coliving Prices
| Time | Private room | Shared room |
| --- | --- | --- |
| Per Day | 35 Euros | |
| Per Week | 245 Euros | |
| Per Month | | |
| | |
| --- | --- |
| Special Prices for Groups | |
| Special Prices for Longer Periods | |
| Scheduled Activities | |
Similar colivings
No reviews yet.
Have you stayed here? Please add your comment sharing more about why you would or wouldn't recommend this coliving!