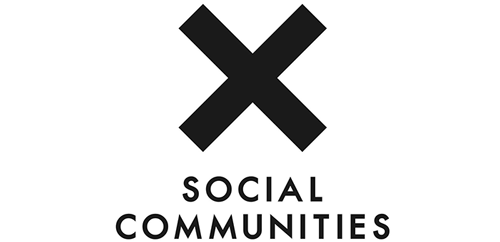 X Social Communities
LIFE'S BETTER WITH COMPANY
RENT THAT FITS YOUR LIFE
Get your own place, or rent a private bedroom and bathroom with roommates. Most units are available furnished.
USEFUL & FUN AMENITIES
The best places to work, sweat, and chill. Your home is your hub.
CONSTANT SOCIAL EVENTS
Every day is a chance to get fit, learn, and party with neighbors. Friends from outside the building are invited too.
Locations:
X Miami welcomes downtown hustle and grit to a haven for indulging amidst the clamor. Abundant shared spaces and clever technologies deliver the social lifestyle and convenience you need. This is where leaders hatch plans, connect, and unwind. It's a deliciously attainable experience drenched in moxy.
X Chicago is an urban refuge where daring souls chase big dreams and enjoy small pleasures. Every design decision serves the hive as fluidly as the individual, inviting comrades to hunker down or kick back any time. Lead, join, or do your own thing. Just go hard, but not always so seriously.
Coliving Prices
| Time | Private room | Shared room |
| --- | --- | --- |
| Per Day | | |
| Per Week | | |
| Per Month | | |
| | |
| --- | --- |
| Special Prices for Groups | |
| Special Prices for Longer Periods | |
| Scheduled Activities | |
Similar colivings
No reviews yet.
Have you stayed here? Please add your comment sharing more about why you would or wouldn't recommend this coliving!