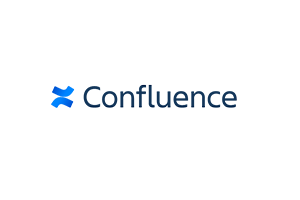 Name: Confluence
Website: Web
Category: Virtual Workplace
Language: English
Price: FREE. Always free for 10 users.
Tool Description:
Confluence is your remote-friendly team workspace where knowledge and collaboration meet. Build, organize, and collaborate on work in one place from virtually anywhere. Stay in sync with your team and move work forward – straight from any device.
RATING
Your Review of The Tool:
Save time by harnessing your teams' collective knowledge into easy-to-find answers for everyone.
Rate the Tool:
4
What are the "pros" & benefits?:
It has different templates for work teams. You can connect the tools already used by your team
Ends with the division of teams. An open and connected structure allows information to flow freely among all members of the organization.
Turn conversations into action. Built for lasting insight, so you never lose great ideas or context in a transient notification or chat.
Organize it all in one place. From quarterly planning documents to new hire blog posts, Confluence can house it all.
Build a collaborative and open collaborative and open company culture. With social features, employees at all levels have a voice to contribute, share and receive feedback.
What are the "cons" & issues?:
It is something new and probably you need to teach it to all team's members.
No reviews yet.
Please add your comment sharing more about why you would recommend this tool or not and how could it be better?
| Tool | | Description |
| --- | --- | --- |
| | Teemyco | Teemyco is a virtual office to collaborate remotely with your team in a new and... |
| | RemotelyHQ | RemotelyHQ is a social engagement platform for dispersed companies and remote workers. Connecting them through... |
| | flat.social | Remote teams use flat.social to socialize, collaborate and throw virtual parties. Create your own meeting... |
| | Topia | Topia is helping to build the interoperable web – a new space to work and... |
| | Everytale | An all-in-one virtual events platform bringing people to interact everywhere around the world. The idea... |