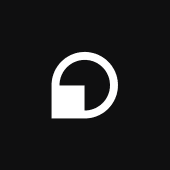 Name: Firstbase Agent
Website: https://www.firstbase.io/agent
Category: Other
Language: English
Price: 99 US$ Dollars
Description:
Firstbase Agent helps founders handle ongoing compliance to grow their businesses confidently. Filings, registrations, hiring,
and more are done from one secure platform.
Simple to manage compliance solution.
RATING
Your Review of The Tool:
The tool is great for everyone who asks themselves, "what the hell is a Registered Agent?". It is required by all U.S. states, so if you have a legal entity in the U.S., you have to have an RA, and Firstbase Agent is one of the easiest to manage solutions in the space.
Rate the Tool:
5
What are the "pros" & benefits?:
Very easy to manage
It doesn't require much involvement from the founder
All documents and reminders are stored in one secure place and are accessible at any time through your founder dashboard
What are the "cons" & issues?:
Not that I'm aware of. The Trustpilot score for the product is 4.8/5
No reviews yet.
Please add your comment sharing more about why you would recommend this tool or not and how could it be better?
Other similar tools in Other
| Tool | | Description |
| --- | --- | --- |
| | Time Zone Converter | SavviCal's Time Zone Converter is a convenient tool. At any time, from any point on... |
| | EasySub | EasySub is an online auto subtitle generator. It can simply get the most accurate transcription... |
| | Pulse - Automatic Status | Pulse automatically updates your Slack status in real-time based on your preferences, level of focus,... |
| | VEED | The easiest way to record and capture your screen online. Works on your Windows or... |
| | Neighbor | Neighbor allows anyone to store their belongings in a safe way for a cheaper price... |