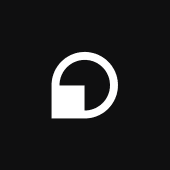 Name: Firstbase Mailroom
Website: https://www.firstbase.io/mailroom
Category: Virtual Mailbox
Language: English
Price: US$35
Description:
Firstbase Mailroom allows users to manage their business with a unique, physical U.S. address and a seamless virtual mailbox, accessible anywhere, anytime.
You can scan, shred and forward your incoming mail – with no limits!
RATING
Your Review of The Tool:
The tool is great for all the founders who receive at least five pieces of physical mail per month since there are no limitations on the incoming mail and no extra charges unless you forward your incoming mail.
Rate the Tool:
5
What are the "pros" & benefits?:
No limitations on receiving or scanning mail as many services have.
No additional charges unless you have to forward your mail, in which case you just pay for whatever the shipping cost is with no upcharge from Firstbase Mailroom.
What are the "cons" & issues?:
Only one pricing plan. Even though the price is firm and there are no extra charges unless you forward your mail to a different address, the plan doesn't allow customization, so you can't decrease the price.
No reviews yet.
Please add your comment sharing more about why you would recommend this tool or not and how could it be better?
| Tool | | Description |
| --- | --- | --- |
| | Digital Mailroom | A document management system that converts mail and other documents into secure, searchable, shareable digital... |
| | BusinessAnywhere | You can register a company in minutes, set up a virtual mailbox easy, get your... |
| | Anytime Mailbox | View and manage your physical mail from anywhere in the world—addresses in 21 countries, including... |
| | PostScan Mail | You can manage your mail remotely from any location with complete security. Available in the... |
| | NorthWest Registered Agent | Starting a business right begins with a registered agent. |