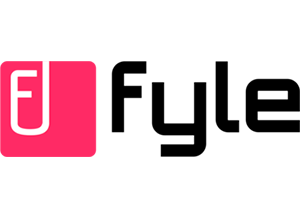 Name: Fyle
Web: https://www.fylehq.com/
Category: Finance
Language: English
Price: $4.99 USD
Tool Description:
Fyle lets finance teams or employers automate every mundane task out there. It helps them gain the most profound insights around spends, operations, risks, productivity, and more with their dashboard. With Fyle, finance executives of today can become the strategic thought leaders of tomorrow at their organizations.
For employees, they never have to report another expense. Fyle is present at every point of their business expense; be it card transactions, online or offline (cash) purchases, advances, trip expenses, literally anything. With receipt management and expense reporting suite so good, they never have to think about managing business expenses, ever.
RATING
Your Review of The Tool:
With Fyle, it's extremely easy to report business expenses be it meal expenses, wifi bills, or other work-related expenses. After reporting my expenses, I can view the status of expense reports right from my mobile app or the web app. With such a streamlined expense management process, it's almost guaranteed to receive reimbursement on time.
Rate the Tool:
5
What are the tool "pros" & benefits?:
Receipt scanning feature
Receipt management- cloud storage
Transparent reimbursement process
Automatic credit card reconciliation
What are the tool "cons" & issues?:
It needs to be implemented by the whole company to be valid
No reviews yet.
Please add your comment sharing more about why you would recommend this tool or not and how could it be better?
Other similar tools in Finance
| Tool | | Description |
| --- | --- | --- |
| | TaxFix | Taxfix enables people (who are clueless about taxes) to receive quick, easy, and legal tax... |
| | TaxJar | TaxJar is reimagining how businesses manage sales tax compliance. The cloud-based platform automates the entire... |
| | Botkeeper | Botkeeper provides Accounting Firms and Businesses with high-quality bookkeeping using human-assisted AI, advanced automation, and... |
| | Incorporate | It sets up an Estonian company for your business and handles all the tedious bureaucratic... |
| | Wise | Wise is an international account that's perfect for digital nomads. It offers over 50 currencies,... |