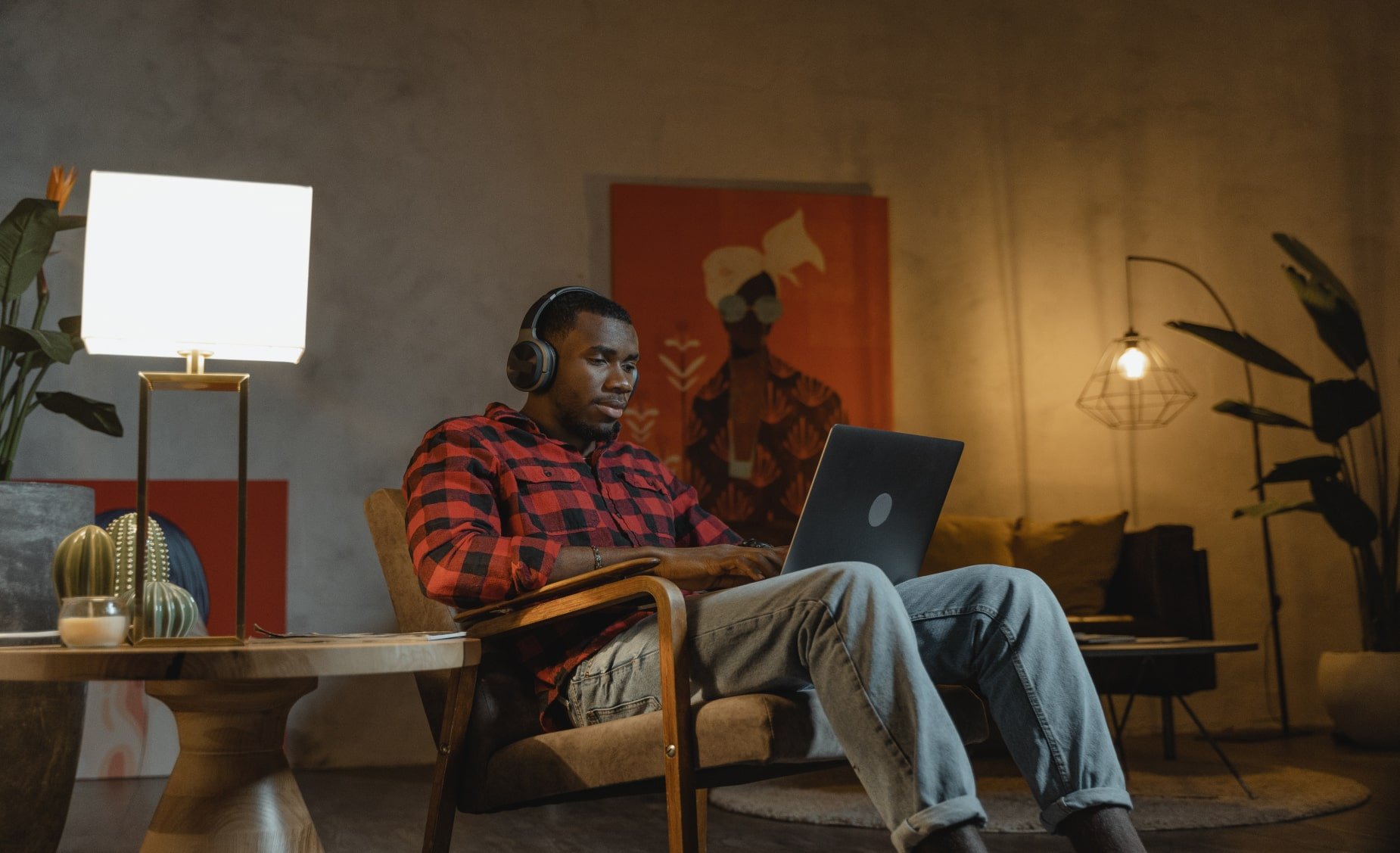 Remote work is here to stay as having the flexibility to work from anywhere is one of the top perks in 2023, and one of the key employee benefits for many established companies. Remote workers are also happier and stay in their jobs longer, and prioritize flexible job opportunities.
Remote positions had already become popular in the last years, during which it had started to become more common to find legitimate work-from-home opportunities, especially with distributed startups and jobs in certain sectors (like virtual call centers or companies in the online education sector), but they boomed with the Coronavirus Pandemic, when most companies were forced to work from home.
Since then, many companies have decided to move their operations to continue to work remotely for good, understanding the advantages that this will bring vs others that went back to the office.
Thanks to that, nowadays there are many more legit companies providing legitimate work-from-home opportunities and hiring remote roles for every type of job and experience level, looking to hire remote workers from anywhere in the world, whether full or part-time, as an employee or independent contractor.
From customer service representatives, virtual assistant, sales representatives,  social media, data entry, search engine evaluation, digital marketing, Web development, sales, customer success, human resource, online teaching and technical support, to copywriting, translation and many more, remote jobs can be now found across many sectors for which the location of workers is not relevant anymore, but their knowledge and experience is to develop a professional life.
Many professionals actively look for remote work opportunities and are willing to change workplaces if it means working remotely, as it will provide them a much better work life balance, whether working from home, from local coffee shops or coworkings, or while traveling as a digital nomad, working remotely means choosing the best location to work from based on your own preferences.
So if you're in a remote job hunt and don't know where to start to find reliable job opportunities, take a look at these well known companies that hire remotely and have open remote opportunities in 2023, that also offer other very attractive perks such as unlimited vacations, paid parental leave, life insurance, paid training, among many others.
Go to remote job openings in…
Automattic is a company focused on building a better world concerning the web. They're the people behind WordPress, WooCommerce, Jetpack, Tumblr, and more! The company is fully distributed, boasting 2,047 employees in more than 98 countries, which means they're a fantastic company choice regarding working remotely.
The Automatic website does a fantastic job of outlining its mission and where its employees live worldwide. Automatic operates on an Open Source model, democratizing publishing and commerce. Automatic is a company that believes anyone with a product can sell it, and anyone with a story can tell it.
Automatic is a fascinating company to work for, based on operation principles alone. The company is undeniably unique and wholly understands what it means to work remotely. Automatic is about making the web a better place to exist, primarily regarding inclusivity, diversity, and quality content.
The Automatic team spends quite a bit of time working on open-source projects, creating tools not for free but for freedom, as their website boldly suggests.
Working with Automatic
Automatic offers remote jobs from anywhere. They offer plenty of information regarding tips to apply for jobs at the company and an in-depth explanation of the hiring process, which is relatively straightforward. Automatic is currently hiring for many positions, ranging from engineers and designers to product, legal, and finance.
Automatic offers many benefits for working with them, and these include but are not limited to the following:
Professional growth
Open vacation policies
Generous parental leaves
Wellness support
Sabbaticals
More than one billion people use the tools developed by Automatic every month, and the company shows zero signs of slowing down. You can find all their job postings here and learn more about how Automatic differs from typical work-from-home jobs here. Automatic typically hires for hundreds of open positions simultaneously, making it a viable option for many reading this article!
Toptal is a super successful company that aims to help other businesses find top talent, hence the name. Toptal understands that large and small companies face challenges finding high-quality, retainable employees that fit in with team dynamics. Toptal assists in finding elite, independent contractors and freelancers to address each concern.
Toptal connects the top talent in the world with the businesses that need them, creating the perfect middleman situation for many busy hiring teams. Freelancers can apply directly on the site and only work with top professionals, working with the top 3% of talent in various fields.
Working with Toptal
Toptal continues to aim to be the best talent company in the world. If you want to work with Toptal, you'll have the opportunity to apply as a member of their core talent team or freelancer. It's up to you regarding which path you want to take, but this article focuses on working on the Toptal team.
Toptal has many benefits when it comes to working with them. They offer perks like working remotely, global connections, and paid, flexible time off. There are a large number of available careers open on the Toptal website, and they range from Business Operations to Revenue and Leadership positions.
You can find a complete list of careers at Toptal here featuring remote positions. Toptal is growing and states that they're always looking for top talent to join their team. They review every single application that comes their way. If you're a match for a role they don't have listed, they'll keep your application on file and reach out regarding the position should it become available.
Toptal is a fantastic option for anyone looking to contribute to a growing and successful team while working on a flexible remote schedule.
Loom is all about making video messaging available for all. The Loom website states that the company is on a mission to empower everyone at work to communicate more effectively, regardless of where they are. This motto is easily applied to the modern working world, as companies everywhere turn to remote working options.
Founded in 2015, Loom has over 14 million users from 200,000 companies. Many well-known companies work with Loom, including Hubspot, Netflix, and Lacoste. Loom works with world-class investors and continues to move toward optimal growth, gaining a reputation as one of the best remote-based companies to work for in the world.
Loom helps companies gain team alignment, improve sales, and streamline their design and engineering processes through video contact. Loom brings marketing teams and product management products to life, keeping coworkers together no matter how far away they live.
Working with Loom
Loom makes work for others flexible, balanced, and engaging, so it's only fair for the company to do the same for its employees. The Loom team is incredibly diverse and well-distributed. There are Loom employees everywhere, and you can choose to work from home, at a local office, or on the road.
Loom has many open positions, ranging from engineering and marketing to finance and product development. You can find the complete list of open Loom positions here, and the site states that they remain fully committed to the belief that work is what you do, not where you go.
Based on company philosophies and how well-established Loom is regarding its remote work environment and policies, it's a wonderful employer option for those who fit the bill. Applying at Loom is easy and can be done directly on their site. Make sure you have your CV and portfolio (if necessary) handy!
GitHub is a global platform dedicated to creating products that developers love, trusted by some of the world's largest organizations, including Pinterest, P&G, Mercedes-Benz, and Stripe. Known for accelerating high-quality software development, GitHub boosts developer velocity and innovation.
GitHub is well-known for Codespaces, as it offers a complete platform for you to code, build, test, and open requests from clients anywhere. From GitHub Actions to GitHub Mobile, there are many ways to supercharge collaboration. GitHub fuels more than 56 million projects.
GitHub serves everyone whether they have code experience or not. As the world's largest developer platform for building innovations, GitHub regularly hires remote professionals to join its ever-growing team.
Working with GitHub
GitHub routinely looks for people who want to help build the home for all developers. Here's what GitHub has to offer:
Diversity and inclusivity in the workplace
A happier work environment
Helping you put health and family first
Remote-first workplace
Equity grants
Giving back to your community
A monthly wellness stipend
GitHub aligns well with modern employers regarding employee wellness. If you're wondering where GitHub looks for employees, they have a complete list of where they hire and their open positions here. Depending on where you are in your career, GitHub also has internships available.
GitHub has job opportunities in design, engineering, finance, legal, marketing, security, product, sales, and more! There are many options on GitHub, and it's relatively easy to apply. You can find your perfect position on GitHub, so don't hesitate to apply for a job if you've found what could be your ideal match.
GitHub is revolutionary in working remotely and providing a stellar working environment for its employees. Overall, GitHub is a solid employer with many opportunities, bettering client lives through software collaboration.
Aha! is a software company trusted by over 600,000 builders and companies of all sizes. LinkedIn, Dell, Experian, and Siemens trust Aha! as their product-building resource, relying on the endless innovation, product, and engineering platforms Aha! offers clients.
Aha! promises loveable software and happy teams for their clients, and it's currently the #1 software for product-building development. Aha! began on the premise of creating a platform that customers and employees would love, and so far, they've been nothing but successful.
Aha! is a high-growth SaaS company that puts customer interactions and team value first. Aha! is profitable, always remote, and people-focused. Above all, Aha! is self-funded and has no sales team, but it still managed to pass $100M in ARR. That's incredibly impressive if you ask us!
Working with Aha!
Aha! holds a strong vision of what they want for their future and what they expect from their employees, making them a highly sought-after and respected employer. They highly value teamwork, thoughtfully prioritizing, and cross-functional planning.
Aha! works hard to build a community where employees love their jobs and coworkers. The remote team at Aha! is productive, happy, and driven by results. When you work at Aha! you can expect the following values:
Integrity
Skill-building
Effort
Ambition
Learning
Team-spirit
Connection
Though a fully remote company, Aha! values connections, especially when it comes to their employees. Twice a year, you can expect a company-wide retreat at the beach or in the mountains, which is another perk of working for a company that puts employee well-being first.
You can find the current Aha! job openings here, organized by location and position. From a Sr. Product Success Manager to Sr. Writer positions, Aha! is always looking for people from various backgrounds with different types of experience. Aha! invests in people, whether their clients or employees, and it shows.
The Wikimedia Foundation is a nonprofit organization that supports and operates several of the largest collaboratively edited reference projects in the world. It was founded in 2003 by Jimmy Wales as a way to fund Wikipedia and its sibling projects.
The Wikimedia Foundation operates and supports various knowledge projects, making it an exciting place to work for those interested in knowledge-sharing. Some of these projects include Wikipedia, Wikidata, Wikimedia Commons, and Wiktionary.
Working with Wikimedia Foundation 
The Wikimedia Foundation offers a comprehensive benefits package that includes sick time, gym/wellness reimbursement, 401k matching, maternity/paternity leave, tuition reimbursement, PTO, FSA, life and disability insurance, custom work station equipment, on-site gym, gender-neutral bathrooms, free snacks, dental/vision/health insurance, remote work, AD&D insurance, and more
The Foundation is also hiring for roles such as Director of Product Management, Senior Site Reliability Engineer, and Donor Relations Specialist.
Atlassian is a software company that provides team collaboration and productivity software. It helps teams all over the world advance humanity through the power of software. The company was founded in 2002 and has grown into a global company with 7,000 employees in 13 countries, 200,000+ customers, and 5,000+ apps in their Marketplace.
Working with Atlassian
Atlassian is committed to unleashing the potential of every team and has a unique culture based on five core values: open company, no bullshit; play as a team; build with heart and balance; don't #@!% the customer; and be the change you seek.
The company values diversity and inclusion and has a commitment to provide a space free of discrimination for everyone. Corporate social responsibility is also an important aspect of Atlassian's culture.
Atlassian is hiring for various remote roles, including Head of Design, IT Operations, Senior Product Marketing Manager, Executive Journey, and Enterprise Sales.
---
Want more? Check out hundreds of Remote Roles listed in our remote jobs board too!
---
If you liked this guide, check out these…