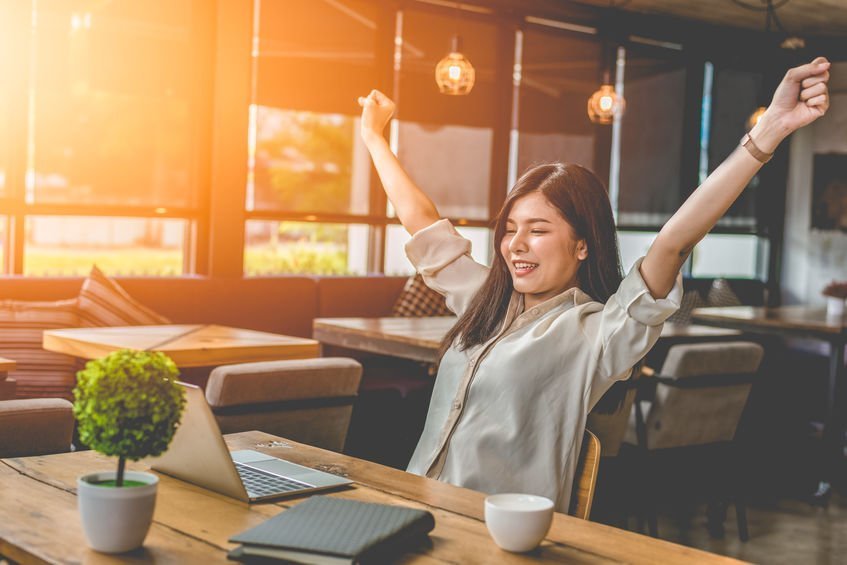 Who would abandon a 9-5 job with stable salary? Those who seek independence and flexibility not only in the projects they work with but from where they work from too.
If you hit the right chords, you can also earn multiple times more than you would in the corporate world.
Becoming a remote based freelancer can be highly rewarding but it also comes with a few challenges and misconceptions that are important to take into consideration to address if you're deciding to become one or are just starting, since sadly, many deprive themselves from establishing a freelance lifestyle because it's difficult to figure out where to begin.
To start, it's critical to understand that when you become a freelance you become a business too, and as such, you won't only need to spend your time and excel in your own profession -the one that you sell-, but you will also need to invest on the business side of things: Attracting clients, pricing projects, developing contracts, coordinating and communicating clients, invoicing clients, doing your business accounting, keeping your business profitable, etc.
So is important to take into consideration that if you're not willing to take a few risks -especially when starting- as well as "running" the business, and only want to focus on doing your own profession instead, then becoming a freelance might not necessarily be the best for you.
It's also important to understand why you want to become a freelance, what you want to achieve (more time with family? ability to travel while working with a flexible schedule? ability to work with certain types of projects only?), which will help you to keep you focused for success.
If you're up for the journey -that can be highly rewarding-, here are some tips to maximize its success:
1. Establish Your Niche & Value Proposal: What you enjoy, are the best at and the market has a need of?
You can freelance in practically any field (software development, marketing, copywriting, etc.) as long as it can be done online. But, if you have experience across different areas within a field: what's the best way to establish yourself as a freelance?
For example, if you're a digital marketer you might have experience in social media, SEO, PPC, copywriting, email marketing, etc. but what are you the best at and enjoy doing the most? What can you offer in particular that others can't -or is far more scarce to find- and there's a need of?
Jenny Halasz, freelance SEO consultant says:
"Choose your niche and be awesome at it. Don't try to do things you're not great at. Instead, build a great network of trusted referrals for the things you don't do and be a connector. Don't ask for referral fees, just do it to help people. It will come back around to help you."
It's important to differentiate yourself as much as possible among thousands of other professionals out there and being specialized in a particular area with less competition that on the other hand, has a good and scalable market demand.
Think about who would you want to work with, who would be your clients for this type of service: Is this something that they would hire from a freelance? How can you "craft" your offering to be attractive towards these type of clients?
So it's fundamental to think about the type of clients you want to attract: Are these small business, mid size companies or big organizations? Is it better to work only with the final client or are you also open to collaborate with agencies?
Brodie Clark, Australian SEO Consultant says:
"When I was starting out there was always the temptation to take on projects from agencies. Can be a stable/reasonable revenue source, but might not help the progress of your business. Fine for the short-term, but need to work toward having your own clients."
Going back to the digital marketing example above, after assessing all these aspects you might decide that instead of being a freelance digital marketer for small businesses who would end up doing too many things at the same time and have a harder time to keep your clients happy, to focus on a specific area, like local SEO services for small businesses, that would be far easier to focus on.
Kristina Azarenko, freelance E-Commerce & Technical SEO Consultant, advices:
"It's not enough to understand who you want to work with. It's even more important to figure out who you DON'T want to have as clients. Have a list of red flags, they'll help to stay on the right track. Understand what you LOVE to do and what's not really interesting. This will help to find the right projects. Also, never ever take clients from the place of need: you'll make many concessions and end up with shitty clients."
Establishing your niche, as well as target market and unique selling proposition (USP) will allow to set the base for your freelance service offering and start focusing on it.
2. Learn how to Price and Sell your Services to be Profitable
There's also another aspect to take into consideration when establishing your niche and type of clients: To understand how you can scale and price your services to achieve profitability. Your pricing will tend to increase with the complexity, the impact it has and the size of companies you work with.
Christian Oliveira, Technical SEO Consultant says:
"Learn to estimate the effort/time needed/benefits of the work you do, as this will help you improve how you price yourself and make you feel confident about it."
For example, if you offer a service that is very "common" and/or of low complexity, that many people do already and therefore you need to end up competing in price with many others, you would need way too many clients to be profitable and it might be impossible to keep them well served and happy at the same time as a freelance. If that's the case then it might be better to productize your services (packages, courses, ebooks, etc.) so you can provide them to many clients at a lower price level.
If that's not the case though you need to think well how you will price your services given that they will be highly limited by your availability, that will restrict the number of clients that you'll be able to take on at the same time.
Tom Hirst, Freelance Web developer and Author of Pricing Freelance Projects says:
"When pricing, focus on the value that your involvement in a project provides over the amount of time that you'll work on it."
It's then critical that you understand the scope of the project, how much time and involvement it will need and for how long to price your offering well. If you're able to sell an "outcome" (eg. a new design or the Web development of a certain area or functionality) it would be better than to sell the allocated time for it. But why?  As Seth Godin said in a recent post:
"We don't pay surgeons by the hour…Often, what we care about is the work done, not how long it took to do it. When you sell your time, you're giving away your ability to be a thoughtful, productivity-improving professional. "
Since the selling process takes time, and when you start with new clients you also start from scratch building trust, it's then far better to try to focus on developing long term, on-going processes to whom you'll charge at a monthly basis -to have a consistent, continuous cashflow- rather than one time projects for which you'll also need to spend more time selling, on-boarding, etc.
It's additionally fundamental that you're able to communicate your services value to your clients, from your Website, in sales calls and proposals that correctly document and communicate the value of your services:
Which are the problems you solve
Who are your ideal clients and scenarios to work in
Which are your price points
These will allow you to communicate your value in a much more straight-forward way and help you to attract better fitting clients.
3. Build your expertise and establish your online authority for an outstanding personal brand
Once you decide the area you will focus on it's fundamental that you develop your expertise within that field (in case you haven't yet) by participating in projects and then establish your online authority in that area that reflects it.
You don't need to be freelancing to start doing it so, in fact, it's better if you can start before, so is far easier later on to become a freelancer and start attracting clients right away, if you already have built your expertise and have a established personal brand within your field that reflects it.
Tom Hirst, Freelance Web developer and Author of Pricing Freelance Projects says:
"Build an audience of people who might hire you by making genuine connections through what you do. Don't discount the power of social media."
In order to do it so, you want to not only develop in-depth knowledge and experience in the type of services you want to offer as a freelance, but  especially as a remote based professional, it's critical to set your own Website and online presence that is consistent and show that expertise, so whenever someone searches for what you offer, it shows you as one of the  "go to sources"  within that field.
To make this happen, you can start by:
Studying online to increase your knowledge or specialize in some area from your work. You can use Coursera or Udemy which have a lot of short courses.
Or instead, if you want to study code with Microverse you can: they offer a full-time, 10-month program. You'll develop your technical skills, build projects, and improve the soft skills you need to excel in remote teams.
Launching a well designed, optimized, professional site that reflects your expertise, where it's easy to get in touch with you. For a low priced but reliable hosting service that also facilitates domain registration, provides free SSL certificates (for a secured site), daily backups and free WordPress installation to kick-off your site design for free, take a look at Siteground.
Participating in projects -even if you're still working 9 to 5- that help you to develop expertise and you can later refer to as "previous experience" in your site.
Collecting testimonials and endorsements of colleagues, former bosses and clients that you can feature in your site. You can start working as a freelancer using platforms as Fiverr.
Blogging in your own site and start guest blogging in the top specialized blogs within your field as well as adjacent fields (for example, if you're an SEO you can do it so in E-commerce, or Web development, Web design blogs, etc.), sharing your experience with guides and case studies.
Creating newsletter with tips and insights from your area of expertise, including yours as well as curating the best of others.
Developing a Webinar series where you share particular "how-to's" within your field. You can also repurpose your videos to provide them as a course in Coursera or Udemy. Read more about: How can Remote Based Professionals Develop A Successful Online Course In 10 Easy Steps.
Doing a podcast series in which you can not only share your own experience but invite other specialists within your own fields and adjacent fields to share their experience.
Networking and sharing in LinkedIn and Twitter by helping others answering questions about your area of expertise while also promoting the resources you create.
By doing tall this you will not only develop more expertise within your field but will also establish your personal brand and connections that will help to get leads, referrals and attract clients faster.
4. Build a network within your field as well as adjacent ones
One of the many outcomes of building a strong online presence and start participating in social media and events within your field will be to start establishing a network of people who know and trust you as a professional, who can and will ultimately, refer you. Many freelancers rely on their network to attract the best leads, as they come with a direct endorsement and a "trust" factor and will likely convert better.
Simon Cox, freelance technical SEO Consultant says:
"Build your network of people. All of my work comes from word of mouth and reputation. I'm active on social media, in organised # chats sharing my experience. That way people get to know me, can see how I think and that builds a level of trust which brings interesting work."
However, other people's trust is not won from a day to another, takes consistent and genuine interaction. The best way to do it so is to start by contributing, sharing from your own experience, helping others while keeping a friendly and professional behavior.
Events can be also great to network, getting to know people also from adjacent fields who can also refer your work or propose you to work in projects together too. You can start by speaking in Webinars and online events and once you develop confidence and experience you can start doing the same in physical events that tend to be great not only for exposure but also for networking.
5. Get an accountant & lawyer to advice you and help you to run your business
As a remote based freelancer you're now a business and although is important that you directly to understand the accounting and legal aspects of your new freelance status, it's also critical to get professional advice so you can delegate and validate when necessary, so you can also focus your efforts on your services instead.
From setting a legal entity (which as a remote based professional you can have the flexibility to do so from a variety of countries), to learn how to effectively develop and send online invoices, creating legally-binding agreements that include reasonable clauses to cover your back and allows you to cancel the agreement if something goes wrong, managing and paying your taxes, and more, you'll need the help of an accountant and a lawyer to avoid costly mistakes that can end up threatening your business.
Additionally, take a look at financial software solutions for freelancers such as And.co or Hello Bonsai or check all financial tools for remote based professionals, which are particularly developed to provide financial support to remote based organizations and freelancers.
Read more at: How to Manage Your Remote Based Business Finance and Accounting and 5 Online Payment & Invoicing Software for Freelancers or Top Solutions To Manage Taxes as a Remote Based Professional.
6. Build Your Professional Communication & Coordination Skills
When you're working remotely, your capacity to effectively communicate online in a professional way with potential customers -to understand their needs and sell your services- as well as existing clients -to successfully recommend, influence decision making, coordinate, and inform about results- is fundamental for your services success.
Michael Stricker, Digital Marketing Director, says:
"When remote, you ARE your communications… learn the methods favored by your client, and stakeholders. Give twice-daily status reports, maintain real-time dashboards or reporting and always comment what's important, why, and what's next. Pro is part of proofread!"
You should start by setting the base of a great online communication experience with a great internet connection, powerful laptop, microphone and Webcam, as well as communication software, from an email system (such as Google for business), to video calls (Zoom), group chats (Slack) to project management systems (Asana, Basecamp).
Setting a quiet separate space with good lightning that allows you to have frequent clients calls is also important and if you're working while traveling, it's then a must that you also have a reliable wifi hotspot and making sure to set calls at a good time for both your clients and yourself, in case you're in different timezones.
It's then also fundamental to avoid forgetting about important calls with clients by always adding them directly into your calendar where you can also invite them, like this you can avoid missing or arriving late to a conference call, which looks unprofessional.
Once that you set the "base" for an effective online communication is also important to set the right expectations with clients and commit to them:
How often you'll communicate
Where you'll be communicating depending on the scenarios
How long you'll take to answer
How long it will take to see results
Work on your writing skills to be professional, avoiding grammar mistakes, being confident, and trustworthy in the way you communicate with clients.
7. Optimize your day for maximum productivity & comply with deadlines
When you're a freelance you won't have a boss (or a team mate) reminding you about deadlines, it requires a great deal of self-discipline, so it's fundamental that you establish a clear set of prioritized list of activities to accomplish every day by using a task or project management system, a prioritized daily to-do list to plan your days ahead, and a productivity method that you can follow so is easier for you to keep focused while doing your tasks.
Take a look at project management systems (like Basecamp or Asana), as well as simple tasks managers tools like todoist, trello, or Miro,which are easy to use and will allow you to track your important tasks.
Besides using these tools, consider following also a tasks prioritization framework, like the Eisenhower matrix, that will allow you to classify and prioritize tasks based on their level of importance and urgency, as well as the Pomodoro technique as a productivity method.
Rhys Wynne, Freelance WordPress Developer says:
"Structure your days. I use the Pomodoro Technique and a (written) journal so I structure my days as to what I do. Also, although there is structure, there's at least 2 hours I leave free, as something crops up."
It's also critical to understand when you're more productive to try to make the most during those hours, set boundaries with those around in case you work from home or around other people (so they don't disturb you), and if you see that you have issues to keep focused, disable social media alerts and any others that can negatively affect your productivity, and end up making you to not comply with the agreed deadlines with clients.
Laurent Bourrelly, SEO Consultant says:
"Deadlines are mandatory. You are the boss, the manager and the employee. One must beat up the other for not doing the job. To solve the problem, your calendar must be your benevolent dictator."

If for some reason things are not evolving as expected and deadlines cannot be met, then this is when a fluid client communication comes handy, as you should explain soon about what's happening to set new expectations.
Grant Simmons VP at Homes.com says:
"You're not a machine. You need sleep. Limit the time commitment, get buy in & understanding, and be clear in communication of deliverables / timelines. Then always deliver!"
8. Keep a healthy work-life balance
One of the most common mistakes as a freelancer -especially at the beginning- is overworking, forgetting to take brakes or to even to have lunch or continue working after hours. It's critical to set a reasonable number of working hours, while understanding your own limits -as well as how many clients you can work with at the same time- without forgetting that one of the top advantages when working remotely is having more flexibility and freedom.
Jo Turnbull, Freelance SEO & Growth Marketer says:
"The keys to success is to plan your day, both for work and what to do in your free time. That way you try and keep to the 8 hours of work (or less) and still have the rest of the day to do an activity or non computer related – take a break from the laptop."
To help you set boundaries between your work and personal life, it's important to leave break times -during which you should get up and stop staring at a screen- as well as a time to lunch and make sure to disconnect after a certain time in the day, and exercise regularly, by going on walks for example.
Luke Carthy, E-Commerce Consultant says:
"Be your own best friend / excellent boss. Give yourself a break and take care. It's easy to convince yourself to keep it 100mph all the time, but you must allow yourself time off."
9. Learn to say no
An often overlooked but important skill when you're a freelancer is learn to understand when a potential client is not a good fit or a current client stops being a good fit for a positive outcome and you need to say no for your own good. This is especially important as a freelancer since you have very limited bandwidth to work on projects and you shouldn't waste it in projects that you know won't result in a positive outcome for the client or yourself.
Arnout Hellemans, SEO and CRO Consultant, says:
"Under promise and over deliver (so important when starting out) and take on clients that are nice to work with and even though the might sound weird, be ready to say no or fire your first client."
Especially when you're starting it might be more difficult to say no -you might actually need more clients, of course-, but is important to work with the "right" clients, those that will actually benefit from your services, that have the resources, flexibility, time and budget to execute, and those who share your ethics and principles… and you actually get along well, of course.
Remember that one of the biggest benefits of being a freelancer is being able to collaborate and work with people and projects you can choose from and actually enjoy.
10. Wrapping up!
Finally, remember that with great power comes great responsibility and that happens with your remote freelancing, that has amazing advantages but also requires you to become a "one person business", which requires a great deal of responsibility and proactivity and is not for everybody.
Kat Loughrey, Digital Experience Strategist, says:
"Remote freelancing is more than "freedom". It comes w/ greater responsibility – as CEO + admin manager + coach. Be super proactive, know your value & get comfortable w/ uncertainty. Spot red flags early. Over-communicate. Solid processes & professionalism will make you stand out."
Because of this, it's also important to have clear personal and professional goals -why you want to become a freelance in the first place-, to make sure that you don't forget about them and the freelance lifestyle can actually help you to achieve them.
If you liked this post, check out the following too: 
Disclosure: Any of the links on Remoters.net are affiliate links from which we receive a commission from sales of certain items. We also participate in the Amazon Services LLC Associates Program, an affiliate advertising program designed to provide a means for sites to earn advertising fees by advertising and linking to amazon.com or endless.com, myhabit.com, smallparts.com, or amazonwireless.com.