Tomas Laurinavicius is a freelance consultant and lifestyle entrepreneur & blogger. You can see his site and also, you can follow him on Twitter, Facebook or Instagram.
1. How did you start working remotely? How did you make the switch?:
I started out as a self-taught web designer and got most of my clients through business forums. Later on, most of my clients found me through my writing online.
2. What do you think are the main advantages of remote work?: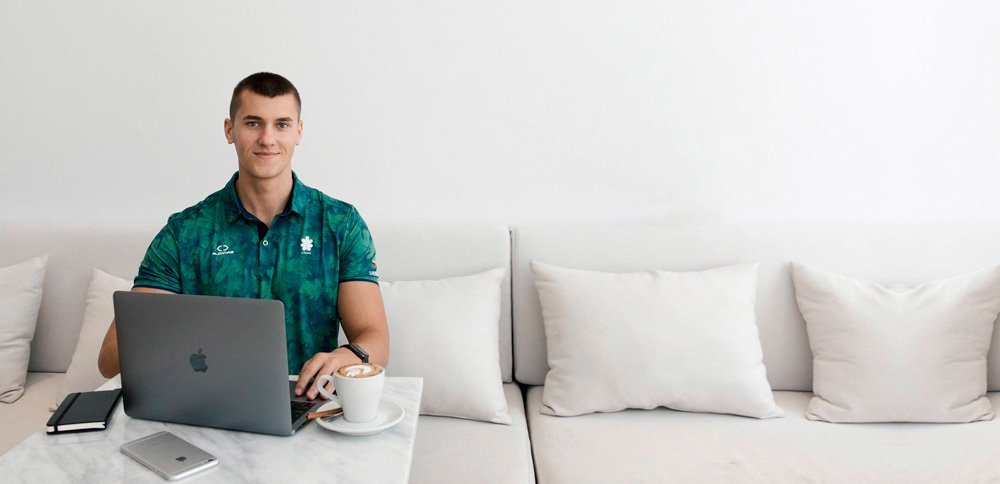 The main advantages are freedom and flexibility. You're free to design your own routine, travel anywhere you wish and adapt work to fit your ideal lifestyle. Knowing that tomorrow I can fly to any place in the world is liberating and inspiring.
3. Do you think there are disadvantages or that you're missing something by working remotely?:
Absolutely. It's definitely not a perfect lifestyle. You'll have ups and downs, you'll feel stressed and lonely sometimes. The biggest disadvantage I find is the lack of long-term commitment. Whether it's relationships, community or business, it's hard to make permanent plans while you'll always on the road.
4. From which cities or countries have you worked since you have become remote? Which has been your favorite one?:
I've lived and worked in over 30 countries in the last four years. So far, my favorites cities are Tokyo, Los Angeles, Sydney, Vilnius, Prague, Budapest, Chiang Mai, Bangkok, Singapore, Barcelona. I love island life too, my favorites are Bali, Ko Phangan, and Gran Canaria.
5. From which type of place do you prefer to work? Coworking spaces, coffee shops or others? Do you have any specific place?:
I'm a big fan of coffee shops. I love drinking coffee and exploring new cafes while working. It keeps me focused and inspired. I can't name all my favorite coffee shops but Chiang Mai, Sydney, Vilnius and Bali has a lot of amazing cafes.
6. Which places would you like to travel to while working remotely?:
Right now I'm touring Latina America. Pretty excited to explore Mexico, Costa Rica, Nicaragua, Colombia, Peru, Chile, Argentina and Brazil next year.
7. What would you say to the companies that don't believe in hiring employees who work remotely?:
It's not for everyone. However, research shows that many people are actually more productive and happier that way. My suggestion is to start small. Give it a try for a day, then for a week, for a month and see what happens. People want freedom and flexibility to design their own schedule. It's the results that matter, not the hours spent at the office.
8. Which tools do you use to work remotely?:
Here's my stack: https://tomaslau.com/travel-tools/. My essential tools I couldn't live without are email, writing app and to-do list manager.
9. How do you manage your business and taxes as a remote working professional?:
I'm self-employed in the UK. I use Wave Apps to track my business income and expenses and YNAB to manage my personal finances.
10. What advice would you give to people looking to work remotely and companies making the remote switch?:
Remote work is the future and it's happening now. Technology is advanced enough to allow you get more done, live and travel anywhere in the world without sacrificing your business.