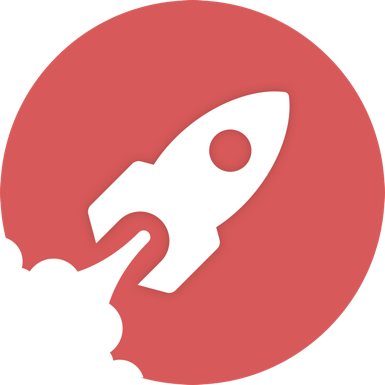 Stanwood started over 10 years ago as a one-app-company with its mobile TV guide ON AIR. ON AIR is still one of the most successful TV guides in Germany with over a million active users and 4+ stars ratings in the app stores.
Over the past years, Stanwood has grown into a 100% remote agency for mobile and web development with 45 people working together from all over Europe. Hannes, the founder and managing director of Stanwood.
You can find Stanwood in Twitter, Facebook, LinkedIn, as well as their own Website: https://stanwood.io.
1. What does Stanwood do, how many are you, from where do you work?
We mostly do projects for media and publishing, health and fitness and the automotive sector, working for well renowned brands like Jaguar Land Rover, Condé Nast, Bertelsmann or Continental. Besides that, we can be hired as interim CTO by startups and incubators who are looking for an experienced development team before they start building their own tech department.
We accompany our clients from their first business idea to publishing and beyond. We work MVP and data-driven, making sure we create products users actually want to use. We have a large experience in ASO (app store optimization) from over 60 native apps, and we're currently adding content marketing as a service to our clients.
We are currently 45 developers, designers, project managers and quality managers working a 100% distributed in about 20 cities in Europe. We have small development hubs in Berlin, Barcelona, London, Tel Aviv and Warsaw where we rented co-working spaces, but 90% of our people prefer working from their homes.  
2. How, when and why did you become a remote team?  
Stanwood started as a 1-app-company in 2007, right after Steve Jobs presented the app store. Being huge apple fanboys, me and my co-founders were convinced we'll become app billionaires right over the weekend – none of us knowing how to code. 😉 During the first year, we worked remotely by default as stanwood was just a side project to our regular jobs.
After the app became successful, we quit our jobs and moved into our office in Berlin, just to realize shortly afterwards that we didn't like working physically together. So we switched stanwood back to remote mode. After my co-founders left stanwood and the agency business started to pick up speed, I quickly needed experienced developers, so I hired my first remote freelancers. That's how our story started.
3. What have been the advantages to be a remote company?
We are not limited by location and can hire purely by talent and team fit. That's probably the biggest advantage for us. We created remote processes that make us highly efficient in our daily work. Also, we don't waste our time sitting in boring meetings where 90% don't have anything to contribute. I did an analysis last year on what we spend our working hours on: 90% of our time, we spent productively on client projects. That would never be possible at a regular desk job. For us "Woodies" – that's what we call ourselves –  remote work has many advantages. Free choice of where we want to live, spending time with our families and loved ones, no wasted time on commuting, and a very relaxed way of working.
4. Have there been any disadvantages or obstacles? 
Sure! It's important to get your processes right, otherwise you'll never become as productive as you'd like to be. We do regular spring cleaning and check if our established processes and policies are still right for us.
Another important thing is creating a remote culture your team members identify with. You have to fight the lone wolf syndrome some people develop over time working remotely. YOur team members need to feel connected to each other and feel part of the company. We achieved that by creating a shared set of values and beliefs, being radically open and transparent in all our decisions, and by meeting regularly in person.   
For example, we all come together at least once a year in our "stanwood summer extravaganza" where we spend a weekend together in some nice place in Europe, workshopping and celebrating. The teams meet every few months for workshops in one of our remote hubs around Europe, and I invite new Woodies over to my home to "Grill the Boss".
We cook together and get to know each other in a relaxed atmosphere away from the laptop. And we have a budget for Woodies who want to meet each other in person, for example two teammates who are going to work on a new project.
5. How do you do to operate effectively as a remote or distributed team? 
We're efficiency nerds at heart, so we measure and analyze everything we do in order to constantly improve ourselves. We love to try new tools and experiment with new technology. Our currently biggest change project is transforming our agency from a platform based organization into a squad organization. Before that, we had teams for iOS, Android, Backend project management etc. Downside: developers had to jump a lot between projects and didn't show the right amount of ownership for "their" app. In our new squad organization, we create "mini stanwoods" with iOS, Android and backend developers and project and quality managers who operate 100% autonomously and work on dedicated projects.
We basically changed the entire way we worked in the past. To get people pulling together, we involved everyone in the process, starting by who wants to work with whom in which squad, what technologies do the squads want to use, how do they want to communicate etc. That way, our new squad teams get a high degree of autonomy that hopefully results in increasing ownership, and we make stanwood highly scalable for future growth.
6. How do you do to hire remotely? 
Our hiring process is quite long. The rationale behind it is, we want to eliminate personal bias in our staffing decisions. Did you know that people in a job interview decide within ten seconds if they want to hire a person or not? The other 59 minutes and 50 seconds they subconsciously try to justify their biased decision.
That's why a job applicant for stanwood has to talk with at least 5 different persons – squad leads, platform leads and future colleagues – to neutralize this personal bias. We hire by a "hell yeah" criteria, meaning all Woodies who have talked to the applicant have to say "Yes" to the person. If there's just one of us who's not convinced or against the applicant, we don't hire the person. That's a lengthy process, but wrong staffing decision cost you much more time, money and effort in the long run than taking your time for finding the right fit for the job.  
7. What would you say to companies that don't believe to hire employees who work remotely?
I've been working for large corporations before stanwood, so I know many of them are not ready yet for remote work. It's a cultural thing and deeply rooted in their value and trust system. These values won't change overnight. But I'm positive we'll see some change here in the future. Traditional companies, especially in tech, cannot afford to stick to hiring within a 100km radius and at the same time strive for innovation leadership. I am convinced remote work is the next big revolution of our working world, and I am excited to be at the forefront of this remote movement.
8. Which are the tools that you use or help you to work remotely?
Our main communication tool is slack. We have over 200 slack channels for projects, general announcements, watercooler talk, status updates, etc. For video calls we use appear.in or zoom, for project management we use tools like jira, gitlab and github. Digital tools are the backbone of remote work, but what's even more important is how you use them to work together.
9. How do you manage the business, salaries and things like taxes as a remote company?
Things that are not our core competencies we radically outsource to other service providers. That way, we can focus our time and effort to the tasks that create the most value for our company and our clients.
10. What advice would you give to companies that are starting to work remotely or establishing a distributed team?
Don't be afraid of making mistakes. There is no handbook like "Remote Work for Dummies" – at least not yet. We all have to try what works for our remote team and what doesn't. I found it incredibly helpful to talk with other remote companies at roundtables and events. Sharing is caring: I've never before experienced such a level of openness and transparency than in our remote community. So if anyone of you has questions or needs some advice for her or his remote project, just drop me an email at info@stanwood.io. I'm happy to share some experiences over a beer ;-).