Find your Dream Remote Job with our Free Remote Job Board and Alerts
Remoters features +100 hand-screened, free to publish remote jobs per month, both part and full-time of all types and across different areas and industries, from the best remote friendly or first companies worldwide. Start browsing, subscribe to the free jobs alerts and find your dream remote job now!
---
Take a look at the experience of companies that have published their remote job and hired through the remoters job board: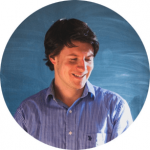 "Remoters is an excellent platform for those seeking international employees. We've received over 50 applicants from every corner of the world for our sales position in less than 2 weeks!"

– Christian Nechifor from Mondly.com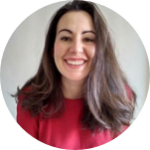 "Working with Remoters.net has been fantastic for AAVALABS so far. We have received great applications through their site and we recently hired a key role for the company through one of the adverts we placed. Their support team is fast and always helpful, so no doubt we will keep advertising our roles there!"
– Carlota Montoro from AAVALABS
"Remoters is a really excellent resource for anyone looking to grow their remote team. We had some very strong applications in a short space of time, and our job posts were published (and unpublished) very quickly. Highly recommended."
-Chris Lake from Vestd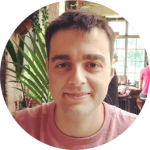 "We regularly use Remoters for our recruitment initiatives. The process is easy and posts go live very quickly but the best thing is being able to tap into a global talent pool. That's crucial for a business like ours that's recruiting from a relatively small pool of Amazon specialists. We couldn't do it without the Remoters team." 
-Tom Baker from Forde Baker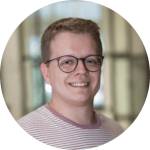 "We hired an applicant who found our job ad via remoters.net! Within a couple of days posting the job ad, we have received several very strong applications and even more applied in the next couple of weeks. Posting ad is quick and easy, support is fast and responsive. We will be using remoters.net to post our future job ads as well!"
–Paulius Petkevičius from MailerLite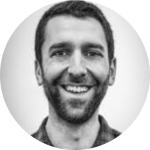 "Remoters is a great platform to find talent from all round the world. Applications were swift and high quality but varied in experience which was great for us. The fact that remoters isn't 'just another job site' means I trust the applications that arrive more-so than the more popular job platforms"
-Alex Moss from FireCask

"Thanks to Remoters, we've found two new employees with very strong backgrounds in link building. I couldn't be happier than I am with these results! We've used different recruiting options, and I have to say that Remoters is definitely among the best — we'll be back"
-Alexandra Tachalova from Digital Olympus
---
---
Remote Jobs Disclaimer: Remoters posts job listings for the convenience of job seekers. Remoters does not endorse or recommend employers, and a posting does not constitute an endorsement or recommendation. Remoters explicitly makes no representations or guarantees about job listings or the accuracy of the information provided by the employer. Read Remoters full disclaimer here.