Remote Jobs and Companies Hiring Remotely in Australia
Which are the top Australian companies working and hiring remotely?  There are many remote based Australian companies across many industries -from small startups to big enterprises now working remotely-, with jobs in 
software development,
marketing,
business management
, and more. Take a look at the best remote based working companies originally from Australia:
Please try again by doing any of the following:
Change the search filters you used to see more type of jobs. Eg. Instead of jobs that can be only based in a certain location, to see jobs that can be based "anywhere".
Go directly to the desired job category, browse to see if there are already jobs that fulfill your needs, and if not, start filtering with just 1 or 2 criteria from there.
Featured Remote Based Companies
Remote Jobs Trends & Stats
Take a look at the latest remote jobs trends and stats in the last year: salaries, jobs types, skills, experience and more, updated daily and powered by the remoters job board.
Access The Remote Jobs Trends
Recommended Services for Remote Workers & Teams
Mailbox Service
Traveling Mailbox is a virtual mailbox provider with over 25 addresses where you can receive mail. They offer the ideal solution for business professionals and individuals who don't want to waste time physically going to a post office.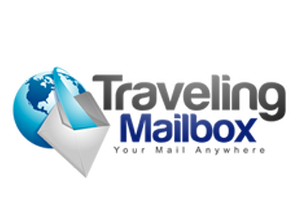 Health Insurance
Health insurance for your remote team. A fully equipped health insurance that works for all your global employees. Built for a truly global workforce. Also for individuals.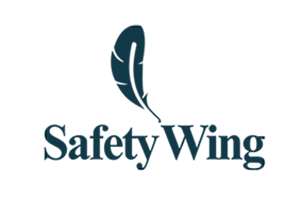 Mailbox Service
Starting a business right begins with a registered agent. Registered Agent Service, Mail Forwarding & Virtual Office, Law on Call Service, Non US Resident Services, and many more.

Disclosure: Any of the links on Remoters.net are affiliate links from which we receive a commission from sales of certain items. We also participate in the Amazon Services LLC Associates Program, an affiliate advertising program designed to provide a means for sites to earn advertising fees by advertising and linking to amazon.com or endless.com, myhabit.com, smallparts.com, or amazonwireless.com.
Remote Based Companies by Industries & Sectors
Remote Companies Countries and Regions
Remote Jobs in Australia
Perhaps no change has been more profound in the last decade or so of technological development than the astronomical rise of remote work. Teleworking, as it's called, is exploding in popularity around the world. Research suggests that 68% of the employers in Australia have announced that their company now gives its employees the option of working remotely.
Remote Work Adoption in Australia
A survey was conducted among 200 Australian employers to learn more about the shift in perceptions and their experiences regarding hiring remotely. The result was that over 92% of the employers revealed that they have now started to invest in technology that makes remote work easier, including laptops, smartphones, video conferences, as well as group messaging apps such as Slack.
The benefits of hiring remotely have only become more and more clear in the recent past. As per the same survey, remote work has been shown to lead to the productivity of employees increasing by 67%, morale improving by 64%, 57% reduction in absenteeism, and a staggering 51% rise in operational cost savings.
Why Australian Companies Work Remotely
As far as the experience with remote work is concerned, there is quite a lot of difference between small companies and the larger corporations. 7 among 10 of the employers in large companies feel that they have witnessed a significant improvement in morale from remote working, whereas the positive percentage of that related to smaller companies has been  a flat 47%. 67% of the large companies say their remote employees are more productive, and for the smaller businesses, that stat stands at 37%.
2 in 5 employees now look for a remote working option whenever they begin to apply for a new job. They believe that the option of being able to work from home presents many benefits, including work-life balance, fewer sick days, an evident reduction in stress, and also improved morale in the workplace. Close to half the number of employees (49%) think that working remotely makes them productive, whereas only 6% say otherwise.
With remote working opportunities proving beneficial for both the company and the employees, it's not a surprise that the popularity of it as an organizational structure has been on the rise.
In fact, 3 of every 10 employees wish their company had a remote work policy, and about 26% of them state that if the policy were to be removed, they would mostly start looking for a new job. 22% of individuals have reportedly considered looking for a new opportunity just so that they can avail the option of working from home.
Many companies in Australia have embraced the remote work culture, such as Scopic Software, Stanwood, Appen, Hometime, Red Balloon, Insured by Us, Megaport, Anchor, Red Guava, Gleam, and Commonwealth Bank.
Some of the most popular sectors hiring remotely include information technology, health science, marketing, sales, business management and administration, bank and insurance, and mobile apps.
---
---

Jobs Disclaimer: Remoters posts job listings for the convenience of job seekers. Remoters does not endorse or recommend employers, and a posting does not constitute an endorsement or recommendation. Remoters explicitly makes no representations or guarantees about job listings or the accuracy of the information provided by the employer. Read Remoters full disclaimer here.