Remote Jobs and Companies Hiring Remotely in France
Which are the top French companies working and hiring remotely?  There are many remote based French companies across many industries -from small startups to big enterprises now working remotely-, with jobs in
software development,
marketing,
business management
, and more. Take a look at the best remote based jobs and companies originally from France:
Please try again by doing any of the following:
Change the search filters you used to see more type of jobs. Eg. Instead of jobs that can be only based in a certain location, to see jobs that can be based "anywhere".
Go directly to the desired job category, browse to see if there are already jobs that fulfill your needs, and if not, start filtering with just 1 or 2 criteria from there.
Remote Jobs by Category
Featured Remote Based Companies
Remote Companies based in France
Remote Jobs Trends & Stats
Take a look at the latest remote jobs trends and stats in the last year: salaries, jobs types, skills, experience and more, updated daily and powered by the remoters job board.
Access The Remote Jobs Trends
Recommended Services for Remote Workers & Teams
Mailbox Service
Traveling Mailbox is a virtual mailbox provider with over 25 addresses where you can receive mail. They offer the ideal solution for business professionals and individuals who don't want to waste time physically going to a post office.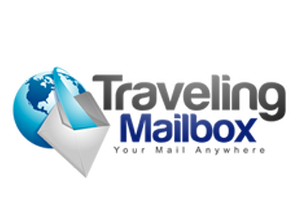 Health Insurance
Health insurance for your remote team. A fully equipped health insurance that works for all your global employees. Built for a truly global workforce. Also for individuals.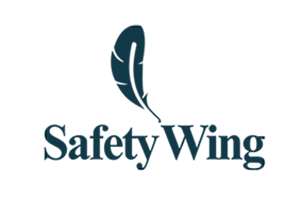 Mailbox Service
Starting a business right begins with a registered agent. Registered Agent Service, Mail Forwarding & Virtual Office, Law on Call Service, Non US Resident Services, and many more.

Disclosure: Any of the links on Remoters.net are affiliate links from which we receive a commission from sales of certain items. We also participate in the Amazon Services LLC Associates Program, an affiliate advertising program designed to provide a means for sites to earn advertising fees by advertising and linking to amazon.com or endless.com, myhabit.com, smallparts.com, or amazonwireless.com.
Remote Based Companies by Industries & Sectors
Remote Companies Countries and Regions
Remote Based Jobs in France
More and more companies are hiring remote workers. Working from home allows companies to cut costs and workers to maximize productivity, and when people can set their schedules and manage their workload, they perform better.
Remote working is a global phenomenon. But it's especially popular in France. And there are a lot of companies that support such workers.
Percentage of companies hiring remotely in France
Unlike other countries, French companies are still hiring during the pandemic. The French government has given out 1.5 billion euros to 10,000 startups this year. Data from France Digital lists 300 companies making new hires with 94 percent of these jobs long term contracts. A majority of these positions are remote-based. In a post coronavirus world, remote working may become the norm.
The past five years have shown a rise in the percentage of companies hiring remotely in France. In part because of changes in company policies across the country. Research shows that big companies like Amazon, American Express, and Anthem Inc. spent a lot of money hiring remote workers in 2019.
How Popular is Remote Work across France
When asked if they would instead work from home, 61 percent of French workers responded yes. And this isn't a new sentiment. The number of remote workers in France went from 25 percent in 2017 to 29 percent in 2019. For 54 percent of these people, not having to travel to and from the office was the main plus.
So, if given the option, most people would prefer to work from home. And the number of these people will only increase with time. As the idea of remote working becomes more popular among French employees, companies will change their policies. Remote working has a lot of benefits and they are clear to see.
Why France companies prefer to hire remotely
Mostly because it saves their company money. With things as they are, few people are hiring only remote workers. If anything the popular approach is a balance between in-house and remote workers.
With remote workers, you can hire from anywhere. As a result, you get more options and more talent. Additionally, people are willing to work for less. They don't have expenses like fuel, and many people work multiple part-time jobs.
Insights of Remote Work in France now and in the future
The future of remote work is pretty clear. French workers want to work from home. French companies are hesitant to shift to a whole new approach, but they also prefer to hire remote workers. The shift may have been slower before the pandemic. But, the necessity of online workers during the countrywide lockdown will speed up the transition.
The focus now is on efficiency. How can companies get the most benefit the fastest? How can workers do tasks faster and easier? If working from home saves workers time and companies money, why do anything differently? Above all one thing is certain; the way we work will never be the same again.
---
---
Jobs Disclaimer
Remoters posts job listings for the convenience of job seekers. Remoters does not endorse or recommend employers, and a posting does not constitute an endorsement or recommendation. Remoters explicitly makes no representations or guarantees about job listings or the accuracy of the information provided by the employer. Read Remoters full disclaimer here.