Remote Jobs and Companies Hiring Remotely in Singapore
Which are the top Singapore companies working and hiring remotely?  There are many remote based Singaporean companies across many industries -from small startups to big enterprises now working remotely-, with jobs in 
software development,
marketing,
business management
, and more. Take a look at the best remote based jobs and working companies originally from Singapore:
Please try again by doing any of the following:
Change the search filters you used to see more type of jobs. Eg. Instead of jobs that can be only based in a certain location, to see jobs that can be based "anywhere".
Go directly to the desired job category, browse to see if there are already jobs that fulfill your needs, and if not, start filtering with just 1 or 2 criteria from there.
Featured Remote Based Companies
Remote Jobs Trends & Stats
Take a look at the latest remote jobs trends and stats in the last year: salaries, jobs types, skills, experience and more, updated daily and powered by the remoters job board.
Access The Remote Jobs Trends
Recommended Services for Remote Workers & Teams
Mailbox Service
Traveling Mailbox is a virtual mailbox provider with over 25 addresses where you can receive mail. They offer the ideal solution for business professionals and individuals who don't want to waste time physically going to a post office.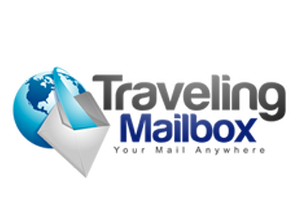 Health Insurance
Health insurance for your remote team. A fully equipped health insurance that works for all your global employees. Built for a truly global workforce. Also for individuals.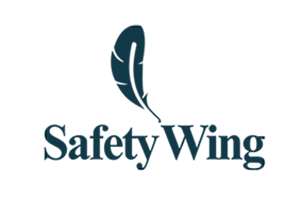 Mailbox Service
Starting a business right begins with a registered agent. Registered Agent Service, Mail Forwarding & Virtual Office, Law on Call Service, Non US Resident Services, and many more.

Disclosure: Any of the links on Remoters.net are affiliate links from which we receive a commission from sales of certain items. We also participate in the Amazon Services LLC Associates Program, an affiliate advertising program designed to provide a means for sites to earn advertising fees by advertising and linking to amazon.com or endless.com, myhabit.com, smallparts.com, or amazonwireless.com.
Remote Based Companies by Industries & Sectors
Remote Companies Countries and Regions
Remote Jobs in Singapore
With countless co-working spaces spread around the country, amazing landscapes everywhere you look, and a culture richer than you can imagine, it's no wonder that Singapore has become an extremely popular destination among remote workers and digital nomads.
If you've been thinking about moving to Asia for your next traveling adventure but you're not quite sure which country you should pick, this quick article might just help you make a decision.
Continue reading to learn about the state of remote work in Singapore in 2020!
How popular is remote work in Singapore?
Did you know that Singapore is one of the countries with the highest density of per capita coworking spaces in the world (coming only after Luxembourg)?
There are actually 120 co-working spaces in the country and this, along with the fact that the Singaporean government offers incentives in order to boost innovation and enterprise formation, has caused to country's remote work and startup culture to grow at an unprecedented rate.
Additionally, Singapore has one of the fastest internet connections in the entire world (an average of 20.3 Mbps, compared to America's 18.7 Mbps). This is always a perk for those of us who rely so heavily on the power of WiFi to lead a digital nomad lifestyle (and those of us who can't afford to pay a co-working membership, since it means you can easily work from your hotel or apartment).
Remote work in Singapore: Now and in the future
In short, remote work is in Singapore to stay.
Over the years, the country has become a major center for innovation and entrepreneurship, and that definitely reflects on the variety and quality of career opportunities you'll find there.
Intrigued to know more? Scroll up and learn more about some of the top remote-based Singapore companies -- you might just come across the job of your dreams (in the country of your dreams)!
---
---
Jobs Disclaimer
Remoters posts job listings for the convenience of job seekers. Remoters does not endorse or recommend employers, and a posting does not constitute an endorsement or recommendation. Remoters explicitly makes no representations or guarantees about job listings or the accuracy of the information provided by the employer. Read Remoters full disclaimer here.