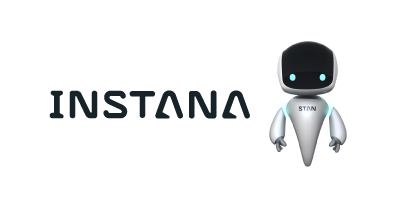 Instana
Instana has a simple goal, make life easier for DevOps. DevOps teams have a hard problem! Keeping applications running perfectly is not an easy task in this world of agile development, continuous delivery, amazing scale and the ever increasing complexity of information systems architecture.
Our product vision: Auto Discover Everything, Realtime Data, No Configuration, No Impact on Applications, Prediction of Incidents and Exact Understanding, requires us to innovate every aspect of our solution. Every layer of our product; our Agent technology, our APM tracing technology, our compression technology, our streaming technology, our data storage technology, our knowledge learning & persistence technology, and finally our GUI technology is leveraging state of the art techniques and frameworks.
Instana is taking application management to a new generation that DevOps can rely on, is excited about, and simply assists teams with timely, exact understanding.
Remote Jobs in Instana
Other Remote Jobs in Technology
| Open Jobs | Date |
| --- | --- |
| Reactjs / React Native Developer | May 18th, 2019 |
| C# Technical Development Lead | May 2nd, 2019 |
| Affiliate Marketing Manager - Asia | March 20th, 2019 |
| Head of Product Management | February 15th, 2019 |
| Director of Enterprise Sales | February 15th, 2019 |
| Front-end Software Developer in Angular 6 | February 9th, 2019 |
| Data Visualization developer | January 19th, 2019 |
| Remote Based DevOps | January 19th, 2019 |
| Technical Account Manager | March 1st, 2018 |
| Senior Software Engineer - Cloud | January 11th, 2017 |