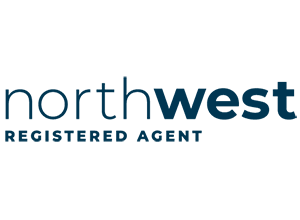 Name: NorthWest Registered Agent
Web: northwestregisteredagent.com
Category: Virtual Mailbox
Language: English and more
Price: $40 USD
Tool Description:
NorthWest Registered Agent is a registered agent service provider which also provides a variety of other business services like business formation and filling out and filing legal forms. So, if you're considering starting an LLC or do you need other business services, they might be a good choice to consider.
Mail Forwarding Service for $40 USD:
We provide full service US mail forwarding services. Choose from addresses in WY, DE, FL, MT, or ID.
Same-day digital scanning
Physical mail forwarding
No postage fees
Unique suite number
You can upgrade to a US Virtual Office service for $49 a month.
Other services for Starting a Business, Expand a Business, International Corporate Services:
Registered Agent Service: From $125
Form A New LLC Or Corporation: From $225 + State Fees
Legal Forms for Operating Businesses
RATING
Your Review of The Tool:
Great service, easy to use, and very inexpensive. For $40 a month, you get access to services such as same-day digital scanning and physical mail forwarding, for no postage fees, and with a unique suite number.
Cheaper than a lawyer for the services of a registered agent.
Rate the Tool:
4
What are the NorthWest Registered Agent "pros" & benefits?:
When you sign up with North West Registered Agent, you'll get a free year of registered agent services.

It has excellent customer service with customer service agents that are knowledgeable and helpful.

It takes security and privacy very seriously, and the company does not sell any of its customers' data.

It has a clear and transparent pricing structure, so you'll know exactly what you're paying for and what you'll get

.
What are the NorthWest Registered Agent "cons" & issues?:
Only works in the US
Locations only in five states: Delaware, Florida, Idaho, Montana, and Wyoming.

It's more expensive than other registered agents. Although it offers a wide variety of products and excellent customer service, this is a consideration, especially if you are on a tight budget.

Compared to other business service providers, it has fewer online reviews. Although this isn't strictly a disadvantage, it could put some people off from using its services.

It charges a $50 fee for an EIN number which you can get for free at many other places.

It provides fewer add-on services compared to its competitors.
ANALYSIS
North West Registered Agent Services
Its main order of business is business formation and registered agent services. Here, North West Registered Agent can help you with starting a business and provides the necessary services and assistance to incorporate an LLC, a Corporation, or a nonprofit. As such, it offers you the following services:
Registered agent. North West Registered Agent can act as your business's registered agent and help you handle government and legal correspondence for your business while also protecting your privacy. It provides these services in every state, so you'll get a registered agent regardless of where you are.
Business formation. It can help you start a new company, irrespective of whether you want an LLC, a Corporation, or a Nonprofit. It works directly with state agencies to get you registered accurately and efficiently.
New state registration. If you want to expand your business, North West Registered Agent can help you register your existing company in new States, and they'll help you to renew existing licenses and ensure compliance.
Compliance filing. It can assist you with compliance filings like annual reports and license renewals.
Mail forwarding and virtual office. North West Registered Agent can offer you a virtual office that enables you to have a business address, and it can also forward your mail to your actual address or have it sent digitally.
Business phone number. It can set you up with a Voice Over Internet Protocol (VoIP) phone number for your business. Because this works over the Internet, you'll be able to accept business calls wherever you are.
Free legal forms. North West Registered Agent provides a wealth of free legal forms that you can access and use in your business.
Keep in mind that these are North West Registered Agent's core services and that it offers a variety of other additional services that you can use in your business and which you can find helpful.
North West Registered Agent Pricing
North West Registered Agent has a clear and transparent pricing structure, which means you'll know precisely what you'll pay and what you'll get in return for payment. Some of the pricing of their services include:
Filing service fee. This fee of $100 is required when you start a new LLC, Corporation, or Nonprofit.
Registered agent service. This service costs $125 a year.
State filing fees. These fees are priced individually by respective states but typically amount to between $50 to over $200.
Annual report filing service. Its annual report filing service costs $100 a year plus the state fees.
Tax ID application (EIN). This application costs $50.
S-corp election. To add an S-Corporation taxation preference costs $50.
Mail forwarding. Its premium mail forwarding service costs $40 a month.
Virtual office. You can add a virtual office at $49 a month.
Certificate of Good Standing. The cost of this certificate varies by state and generally costs between $50 in $70.
Disclosure: Any of the links on Remoters.net are affiliate links from which we receive a commission from sales of certain items. We also participate in the Amazon Services LLC Associates Program, an affiliate advertising program designed to provide a means for sites to earn advertising fees by advertising and linking to amazon.com or endless.com, myhabit.com, smallparts.com, or amazonwireless.com.
No reviews yet.
Please add your comment sharing more about why you would recommend this tool or not and how could it be better?
| Tool | | Description |
| --- | --- | --- |
| | Firstbase Mailroom | Firstbase Mailroom allows users to manage their business with a unique, physical U.S. address and... |
| | Digital Mailroom | A document management system that converts mail and other documents into secure, searchable, shareable digital... |
| | BusinessAnywhere | You can register a company in minutes, set up a virtual mailbox easy, get your... |
| | Anytime Mailbox | View and manage your physical mail from anywhere in the world—addresses in 21 countries, including... |
| | PostScan Mail | You can manage your mail remotely from any location with complete security. Available in the... |