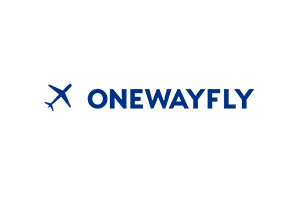 Name: OneWayFly
Website: Web
Category: Visas
Language: English
Prices:
Onward flight tickets
One-way flight ticket reservation for 48 hours without any special requests: 18.90€
Round trip reservation for 48 hours without any special requests: 24.90€
Additional costs
Hotel reservations: 20.00€
Reservation for 14 days: 14.00€
Special requests: 5.00€
Receive the reservation later: 1.00€
Tool Description:
OneWayFly provides real airline bookings and hotel reservations. It's a perfect solution for digital nomads and travelers who want to extend or apply for visas.
RATING
Your Review of The Tool:
Flight itinerary and hotel bookings are important documents that can be requested by embassies for your visa application or during your trip.
Instead of buying a pricy and non-refundable ticket, you can use One Way Fly to receive a verifiable flight itinerary and hotel bookings. We issue flight reservations with a unique PNR code which you can use to verify directly on the airline's website.
Rate the Tool:
5
What are the "pros" & benefits?:
You can reserve a ticket for 48 hours or 14 days.
Order is processed within 1 to 8 hours.
A flight reservation includes a unique PNR code that you can check on CheckMyTrip and on the airline company's website.
After your visa is approved you can choose to buy the reserved flight ticket through us.
You can use the option to receive your reservation later.
What are the "cons" & issues?:
No refund after the reservation is made and sent
Can't extend the validation time (over 14 days), a new booking is needed
Disclosure: Any of the links on Remoters.net are affiliate links from which we receive a commission from sales of certain items. We also participate in the Amazon Services LLC Associates Program, an affiliate advertising program designed to provide a means for sites to earn advertising fees by advertising and linking to amazon.com or endless.com, myhabit.com, smallparts.com, or amazonwireless.com.
No reviews yet.
Please add your comment sharing more about why you would recommend this tool or not and how could it be better?
Other similar tools in Visas
| Tool | | Description |
| --- | --- | --- |
| | Phot.ai | Phot.AI is a full-stack visual design platform with extremely user-friendly photo editing & creativity tools... |
| | AI-Photo | AI-Photo is an online platform that uses artificial intelligence (AI) to create passport and visa... |
| | PhotoAiD | PhotoAiD is a photo app that works like a photo booth - it's an advanced... |
| | G3 Global Services | A private company that charges a fee to expedite passport and visa applications at consulates... |
| | iVisa | iVisa enables travelers to process tourism, medical and business visas from a computer, smartphone, or... |