2020 was the year of the big remote work shift. Our free remote job board went from featuring 51 jobs in February 2020 to 105 jobs in December. The "work from home" queries in Google US, grew +309%  in March 2020 vs. 2019.
Along industries like online learning and e-commerce, the Covid-19 pandemic meant a before and after for Remote Work. According to an Upwork survey, 1 in 4 Americans will be working remotely in 2021. Most of the companies and professionals surveyed for this analysis also expect to whether switch to a hybrid remote or remote first mode after Covid-19.
The adoption of remote work had been already growing at a fast pace in the last few years and the Covid pandemic lockdown restrictions worldwide ended up highly accelerating its adoption with work from home policies set in record time across companies of all types and industries all over the world.
As we mentioned in the "Big Coronavirus Remote Work Shift" analysis we published on May 2020, as remote work advocates, we were concerned by this less than ideal scenario in which the remote work shift was happening, as it could end up backlashing with potential bad initial work from home experiences (that could have been completely different in different circumstances).
However, we quickly found that the wealth of remote work resources for "newcomers" as well as the special offers and discounts for communication, collaborations and productivity oriented tools greatly helped mitigate these challenges.
Since our goal in Remoters is to support the journey of remote working professionals and organizations, besides our free remote job board and remote work tools and remote based professionals and organizations interviews sections, we doubled down our efforts to help new remote working professionals and organizations too, publishing a series of how-to's:
You can also find many other guides in our How To's and Tips.
We quickly started to see how companies started not only to adapt in record time to become efficient in their new remote work reality but also found their teams and business benefiting so much from their new remote setup, than rather than seeing it as a "short term restriction", they started to quickly see remote work as the "long term opportunity" it is in a growing digital economy.
As a consequence and like never before, in 2020 we saw a record number of high profile companies announcing how they will whether remain remote even after Covid, like Dropbox, Shopify and Twitter; or how they will become hybrid and more flexible in their approach of working from a specific location, like Zillow or Facebook, that on May 21st announced that it would permanently shift a high share of its workforce to become remote ("half of employees could work remotely within five to 10 years, CEO Mark Zuckerberg said").
To learn from the work from home experience in 2020 and help to evolve the remote work practices around organizations we've developed this analysis of what happened in 2020, the challenges, lessons and what to expect as remote work statistics and trends in 2021, using search data, our own site insights and the community input:
2020: A Game Changing Year for Remote Work Due to Covid in Figures
The big remote work shift started in March 2020 when the Covid-19 mobility restrictions started all over the world. This is reflected in the YoY search trend of "work from home" queries in Google US, that grew +309%  in March 2020 vs. 2019, or the "remote work" 3X growth in April 2020 vs. 2019:
Although the search trend as slowed down after a few months (as it could have been expected) we can see that the trend has changed for good, and there has been a "before and after" the Covid-19 outbreak, with a +125% in November 2020 vs. 2019 for "remote work" and +173% for "work from home".
More specifically, when analyzing the most popular rising queries related to remote work using Google Trends data worldwide in the last year, it can be seen how they're about the Barbados remote work visa -that was launched to attract remote professionals in mid 2020- as well as the Hawaii remote work program -launched in December 2020, inviting 50 people to work there remotely with flights included-, as well as remote work resources -which is understandable with so many companies shifting to become remote-, such as "remote work policy template", "remote work culture" or "remote work tips", and search about remote jobs and statistics.
It's also important to note how in March 2020 there wasn't only an important increase of "remote work" searches, but also in increase of the number of articles published about this topic, meaning that the higher demand about remote work information was fulfilled with an increase of articles, guides and resources published about the topic. Buzzsumo shows how there were 557 articles mentioning "remote work" identified in the US in English in February 2020 vs. 6,280 identified in March 2020, with the trend changing completely since then:
In the particular case of our site, we saw this growth in remote work interest reflected with an increase of 98% in pageviews during 2020 vs. 2019:
From a most popular resources growth perspective on our site, the pages that have improved the most in organic search traffic during the last 3 months YoY are those related to our remote job board, the best virtual mailboxes, the work from home checklist we released after the Covid lockdown started, our article going through countries offering remote work visas, our article reviewing best webcams and mic for video conferencing, and our guide going through the top countries to incorporate remote based companies. Showing the same type of interest in topics identified also in Google Trends.
Remote Jobs Stats in 2020: Before and During Covid
Remote became the default way to hire across many more companies and industries in 2020, and this is reflected in both the remote jobs search and published remote jobs data.
On one hand, we saw an important growth in the searches of remote jobs, that started in March 2020 and was kept during all 2020, with a 175% increase in Google US in November 2020 vs. November 2019.
On the other, we've also seen this increase not only in the demand, but also in the supply, with many more companies hiring remotely -many of them doing it so for the first time due to Covid-, with an important growth in 2020 of the number of remote jobs published in our own free remote job board.
Nonetheless, the growth of remote jobs published in our job board followed a different behavior than the one of the searches: March was the lowest month of 2020, likely due to the uncertainty that many companies went through when Covid started, that in some cases, ended up in crisis and having to do furloughs or lay-offs to their employees; seeing a steady growth after it.
It's important to note how during March and April 2020 we also saw this reflected with an increase of professionals getting in touch to ask about remote jobs opportunities so we decided to open an interview section focused on "remote jobs seekers", with the goal to feature their profiles and giving them visibility.
Going through the years numbers, the Remoters job board started 2020 with 38 jobs published in January and 51 in February, then the number of published remote jobs decreased importantly in March with only 22 jobs being published that month and slightly started to increase with 33 in April, 36 in May and 59 in June, with a steady growth since then until reaching 104 jobs in November, 105 in December -and 55 so far in the first 15 days of January-.
Until the start of October 2020, the top jobs types that had been hired in our remote jobs in 2020 had been the following:
Software Development
Business and Management
Copywriting
Marketing
SEO
Customer Support
Project Management
Devops
Design
HR & Recruiting
70% of these remote jobs were full time, with 20% being part-time and only 10% being project based.
Finally, even if we've seen some remote jobs being only available within certain regions or time zones, most of the remote jobs published in 2020 until the start of October 2020 didn't have a location restriction and were available to remote workers "anywhere" (80%).
The Work From Home Transition Experience in 2020
For most companies the transition to remote work in 2020 was rather a restrictive "work from home" one (rather the usually flexible "work from anywhere" one that remote work offers) that they hadn't been planning to do and because of this, were not actually ready for, didn't have the communication or collaboration policies nor the tools in some cases, neither a "remote work culture" in place.
However, they were able to overcome these initial challenges and ended-up having an overall positive WFH experience and expect to continue working whether remotely or in a hybrid mode after Covid, as many well known companies like Dropbox, Zillow, Shopify and Twitter, that have seen an opportunity in this shift.
We asked companies and professionals about their specific experience, especially those that were not working fully remotely before.
1. How was the switch vs. what you expected?
For business owners and employees, the experience was better than expected and the challenges they have gone through have been actually related to the restrictions imposed by the pandemic rather than due to working from home itself, with companies that were already working with cloud based tools having an easier time, and most mentioning how working from home have given them back a non-trivial share of their time back that was previously spend in commuting:
Keith, E-commerce and SEO specialist, says:
"Overall, the switch to remote work has been fantastic for me. The freedom has been great. The biggest challenge for me is more pandemic related. I need to grab lunch or a coffee with a friend once in a while. That was the only uniquely positive aspect of being in an office."
Areej AbuAli, Founder Tech SEO Women & In-House SEO Manager, says:
"It was better than expected. I hired, on-boarded and trained team members fully remotely and it worked really well. On a personal basis, it's given me so much *time* back and helped me save lots of money."
Chris Green, Head of Marketing Innovation at Footprint Digital, says:
"The switch was relatively easy. We already worked 100% on the cloud & had Slack & Meet. When went from WFH lite to full-remote over night. 9+ months later I'm missing an office set-up. Wherever you are, don't underestimate the importance of being comfortable when working."
David Iwanow, Search & Traffic Lead at Danone, says:
"Went from 1-2 days a week remote to 5 days a week remote… Haven't been into the office in 10 months but have found my productivity has improved as I'm able to focus on bigger projects & less distracted. The reduced time lost to travel to/from work has allowed more family time With discussions with my manager post Covid it will return to 1-2 days a week in the office but that might be April/May based on current infection numbers and vaccine rollout plans"
Victor Tejeda, In-House SEO, says:
"It was better than expected due to the implementation done by the company; training to learn to work remotely, new tools, OKR implementation, adequate stationery and changes to work remotely reflected in the contract (this is very important but it doesn't happen often). It definitely changed my vision of remote work, I was one of those who said they prefer to go to the office about 3 days a week in the first surveys!"
Reji Yates, Founder at B-DigitalUK, says:
"The switch was good. Obviously I had to work out a set up for me to work properly but so far amazing It defo has changed my remote working perception! I think it's brilliant now I would only consider remote working now … absolutely will keep it after Covid"
Amethyst Jolley, Freelance Digital Marketer, says:
"The switch was exactly as expected. I love it, I feel more productive, & I actually have a better work/life balance. I always assumed that remote work would be the right move for me and this experience proved it to be true. I quit my job to freelance remote forever."
2. Has the experience changed your remote work perception?
For most of the business owners the perception they had about remote work has changed for the better as they realized their teams were more motivated while keeping their productivity, and that being remote allowed them to hire a much wider pool of highly qualified professionals.
Zeph Snapp, Director at Altura Interactive, says:
"I'd say it has evolved. I know think we will end up in a hybrid system once we move beyond this… because for many going to the office is pleasant. However, I will absolutely be making room for more individual contributor positions, and allowing people to work from other places, so long as we maintain our standards of quality, timelines and responsiveness."
Carrie Rose, CEO at Rise at Seven, says:
"We've gone fully remote (whilst it's all happening). The switch was easier than I thought but making it work for a long period of time has been the hardest. Hiring and onboarding staff is the most difficult thing. It's changed my perception for sure and now hiring Staff on both full and part time basis. I was never open to it before – and now I realise I have access to worldwide talent no matter their location."
Ben Austin, CEO at Absolute Media, says:
"I thought my agency would forever be under one or two roofs, however, since going remote in March we have seen fantastic productivity within the business, and the staff are loving it, and in turn, our clients are seeing the benefits Based on this, I have decided not to return to the office (now on the market) and keep remote. We have hired staff from all over the UK now (Liverpool, Bristol, Kent, London, etc) and things have never been better for Absolute Media"
Rachel Handley, Head of Content at Glass Digital, says:
"We already had the option to work from home one day a week pre-Covid, and I never thought I'd enjoy doing it full-time. However, I've proven to myself that I can stay motivated and achieve the same things while working remotely (and so have my team), and now I can't imagine being in the office 4 days a week. I am conscious, though, that this is because I'm lucky enough to have a comfortable and practical workspace at home, as well as a job that lends itself so well to remote working. So, once it's safe to do so. I hope more companies offer staff the flexibility to do whatever suits them best. Really proud to say Glass Digital decided to offer a flexible remote working policy beyond the pandemic — our MD wrote a post about it here."
3. Will you keep remote after covid?
Many business owners have decided to whether completely stay as a remote first organization or switch to a hybrid mode after Covid-19, integrating "remote work" as a part of their company culture in many cases. Something similar happens with employees experiencing remote work for the first time, and now making it a requirement for any future role:
Areej AbuAli, Founder Tech SEO Women & In-House SEO Manager, says:
"Yup! I have no intentions of going back to a 5 day a week in the office role. I'm fairly flexible in terms of accommodating the odd office day here and there but remote working will be my first request for all future roles."
Chris Green, Head of Marketing Innovation at Footprint Digital, says:
"In the future a blended approach is what I'm anticipating – as person to person contact isn't quite the same through a screen. It has proved that if you hire right and trust your staff remote work can be as (if not more) effective than the "olds ways""
Ben Howe, SEO Director at Blue Array, says:
"It was better than anything I imagined. Sure, I have more leisure time – but busy periods are less stressful because there literally are more hours in the day. I've realised offices help junior peers develop in relationship management. We'll likely do a split: 3 in, 2 out"
Paul Delaney, Head of SEO at Marketing Signals, says:
"The switch has been great and more than expected, spending more quality time at home with the family. Not commuting anymore makes work life balance better. And we have gone full remote."
Alex Wright, Head of Search at Clicky Media, says:
"We've been fully remote since March. We weren't prepared for the prolonged isolation but that's more down to restrictions than remote. We had to 'relearn' self/time management skills too. When it's safe, we'll definitely be remote but with some office, mostly for collaboration"
Remote work challenges in 2020-21: What would remote professionals change?
We've asked remote based professionals about the one thing that they would change to make their remote based day to day easier and much more enjoyable.
Here are the most common aspects that "challenge" an enjoyable remote day to day, that is recommended remote based companies decision makers to take action on:
1. Less Conference Calls 
Staying productive in a day full of conferences calls is difficult. Real time video calls can be intrusive in people's schedule, draining and many times completely unnecessary to achieve the desired goal.
Effective coordination can be done asynchronously via text communication in a few emails, group messages exchanges over the company project management system or chat, attaching some screen recording when explaining something particularly complex, without having to rely on many real time conferences calls.
Aaron Eaves, Director of Digital Marketing at Marketing Refresh, says:
"Less zoom meetings throughout the day and more dedicated chunks of time to get things done."
The excess of conference calls is a known issue among companies that are new working remotely and haven't updated their communication protocols to the remote context.
New remote teams can easily end up trying to compensate the lack of "human interaction" with an excess of conference calls that can drain their  productivity, as the team can end up without having the chance to concentrate and execute. This is why successful remote companies are known to excel in an async first communication context.
Areej AbuAli, Founder Tech SEO Women & In-House SEO Manager, says:
"LESS meetings. To be more specific: Having at least 3 meeting free days."
Some aspects to take into consideration when setting a communications protocol are:
When and how to request an online conference call
When to use text vs. video communication
When to use synchronous chats vs. async project management system messages
When to document a decision and who to put in copy
Establish moderation, notification and mentions rules to avoid intrusiveness
Is there a time of day when everyone must be available for an hour or two?
How long is an acceptable wait time for a response?
Additionally, whenever there's an actual need for an online conference call, it's critical to make sure that they're effectively run by setting some requirements, like having a clear agenda, and allocating just the actual needed time, depending on the issue.
Remote Workspace, Communication & Collaboration protocols should be set for a successful day to day remote working experience. Check out How to Establish Successful Remote Work Policies as a New Remote Company.
2. Replace video with audio only calls
Speaking of less conference calls: not every call should have video! Although it's understandable that sometimes we miss seeing other people faces the reality is that having video set on *all the time* can be draining and even intrusive on one hand, and on the other, not actually needed to achieve the communication needs or goals of the call.
Patricia Ptacek, SEO Specialist, says:
"Not every meeting needs to be a video call. Video is draining for so many of us. Return back to normal cadence of having some regular calls be audio"
Start setting non-video conference calls by default -rather than the other way around- and enable video when it's actually necessary!
3. Reliance on Asynchronous Communication 
As was mentioned before, successful and productive remote first companies are known to have clear async first communication protocols which are set in a way to facilitate communication within a distributed organization all over the world with team members working in different timezones, which means: you're used to interact and communicate with other team members knowing that in most cases, they won't be answering right away.
Kris Roadruck, SEO Consultant, says:
"Actual async-first communication policies. People use zoom as a crutch to replicate that "in-office" feel. However, since half of in-office communication is brief ad-hoc, to create that feel with zoom remote, now everything is a meeting. Ain't no one got time for 25+ zoom meetings a week if they want to get anything done. Zapier and Gitlab have great examples of async in practice."
Doist, a well known remote first company have covered this issue well in an article called "Asynchronous Communication: The Real Reason Remote Workers Are More Productive" where they mention:
"This trend toward near-constant communication means that the average knowledge worker must organize their workday around multiple meetings, with the time in between spent doing their work half-distractedly with one eye on email and Slack. It leads to constant interruptions. It prioritizes being connected over being productive. It creates unnecessary stress. It leads to lower quality discussions and suboptimal solutions. Async communication allows control over the workday, High-quality communication versus knee-jerk responses, Better planning leads to less stress, Deep work becomes the default, Automatic documentation and greater transparency and Time zone equality."
As Doist, many well established remote organizations know how async protocolos can incentivize a much more balanced approach to communication within distributed companies that can be much better leveraged using video to minimize the challenges.
Rachel Lanham, Chief Customer Officer at Voodle says:
"Own the benefits of async. We want all members of our team to be heard, not just the loudest and fastest or the most conveniently located. Async gives everyone the time they need to process and an equal shot at being heard. With dispersed teams, this also means that time zones differences are less restrictive. Add short video to the mix to minimize the potential misunderstandings that come from text chat and you have a winning combination"
Start shifting your remote team or company async first by setting clear communication protocols that establishes when and how to communicate, taking into consideration the following resources:
4. Establishing "Virtual Coffee Breaks" with colleagues as a team practice
We miss hanging out with others! And I say this myself as a long-time remote worker too. Remote work means to be able to work from wherever you want, meaning that whenever you want to work while interacting with others you can do it so with a friend from a coffee shop or at a coworking space. You can also work while traveling and going to meetups or in-person events.
However, Covid-19 restrictions have made our remote working experience in almost a year now to be a "work from home only" one, which for many remote working professionals have meant: not being around their colleagues at all and missing that personal interaction.
This is why (and instead of having an excess of video conference calls through the day) it's recommended to set specific times for "virtual coffee breaks" to which any team members are welcome to join in case they want: to just chat with each other while enjoying a coffee break.
Izzi Smith, Technical SEO Analyst, says:
"Normalize remote work breaks. Whether it's having a (remote) coffee & catch-up with a colleague or sitting outside for some minutes – it's important for a healthy mind and work balance but maybe feels a bit wrong to do this when WFH?"
Amir Shahzeidi, SEO Lead at UScreen, says:
"We use 'Donut' on Slack to randomly pair two people to grab a coffee break and get to know each other better. https://donut.com Totally recommend it!! I love all the donut calls I have with team members"
It's important to note how these breaks were common across companies while working "in-person", but in many situations they haven't been "extrapolated" to the remote, virtual first new context.
Deb Mukherjee, SaaS and DTC Marketer, says
"We need more relaxation times every day and not just one day in a week. At office, we'd play games (like foosball), chat, or just go out for a coffee. We can't do that remotely. Hence, IMO, we should have more of these break sessions/week."
It's then advisable that set a few times per day for your team members to enjoy virtual coffee breaks with others.
5. Setting a Self-Care and Watercooler chat for team members
Make your team members feel welcome to express themselves and incentivize each other using the different communication systems in your organization, for example, by setting a "self-care" and "watercooler" channels in your group chat system where they know then can share non-work related stuff and are channels meant to support each other.
Bibi Raven, Link Builder from BibiBuzz, says:
"I have a Slack self-care channel for my team. People post emojis when they do something for their own wellbeing. It doesn't matter what they do and they don't need to say what it is. It creates a company culture where you're invited to do whatever improves your day :)"
It's also important that companies leaders set example by participating in these channels too and use them to motivate team members! Remember that the company culture is not only what you write and tell your team to do, but how leaders within the organization behave and set as examples.
Himani Kankaria, E-commerce Consultant, says:
"A Slack channel for appreciation. Call out your team members and tell them what they did awesome today, irrespective of how big or small it was. It's about motivating them during these tough times and making their work day beautiful when they return to life."
6. A "Remote Office" Space and Furniture Stipend 
Although remote first companies are known to have allocated "remote work stipends" in their perks and benefits for team members, so they can buy furniture or pay for coworking spaces, many new remote based teams were not ready to work remotely and this included not having a comfortable setting to work from home -as they did back in the office-: they didn't have a work desk, a comfortable or ergonomic chair or a quiet space to work from with an excellent Internet connection.
Kristy Morrison, Manager, Digital Customer Experience, Intelligence & Optimization, says:
"Truly comfortable chairs are quite expensive. I'd like someone to buy me a nice Herman Miller or the like, like I had at my office."
Having a comfortable work from home setting is key for productivity, and as remote based companies start saving on rent and other office related cost they can reallocate that budget into stipends included within their benefits and perks for team members to invest in remote/wfh work setting where they can excel.
For example, besides the laptop that team members receive when they start, Buffer benefits and perks include the following:
Home Office Allowance: $500 per teammate to set up a home office
$200 per year per teammate for miscellaneous tech/office needs
Coworking spaces reimbursement
Internet reimbursement
Amir Shahzeidi, SEO Lead at UScreen, says:
"Create a work-specific home office space. With the lockdowns and the closure of co-working spaces, it's very difficult to establish a healthy work life balance when working out of your bedroom or living room. It's important to physically separate work from from life."
We specifically recommend to have:
7. A Drinks & Snacks/Food Stipend
Many companies provided free drinks, snacks and even lunches for their team while in the office, but haven't used that budget to set a stipend for the team to buy drinks and snacks to keep energized while working from home. This could be also highly facilitated by setting free weekly deliveries of drinks and healthy snacks to team members homes or locations.
For example, Buffer also has a "Working Smarter Stipend" of $200 per teammate / month of reimbursement for beverages or snacks purchased to "co-work" from a coffee shop.
Jeremy Rivera, Freelance SEO Consultant, says:
"When we shared working space, our company would take the group out for team lunches, and there was a snack bar and beverages. Since going remote, there's been no effort to establish anything remotely(heh) like that. Even just a card to get a coffee once in a while would be nice."
8. Set time and stipend for Exercise Breaks 
It's not uncommon when working from home to forget to have some non-screen break time and stand up to exercise! Make sure that your team members can set break times through the day, some of them longer too so they're able to go outside, exercise and enjoy sunlight as much as they can (which they might not if they end up having to only have time to go out whether before or after the workday).
Jo Turnbull, SEO Consultant and Growth Marketer, says:
"Allow for "exercise breaks" Now the mornings and evenings are dark so encourage your team to take longer lunches. 1 hour is not enough to do a workout (even inside) and make and eat lunch. Sitting down nearly all the whole day is not good for you."
Another way to encourage your team members to stay healthy and taking exercise breaks is by setting a monthly stipend for it. For example, Doist doesn't only have a healthy snack and education stipend but also a "monthly reimbursement of exercise activities". You can do this too to cover mobile workout apps or online workout and training services to be delivered for free to your team, to incentivize them to exercise.
9. Organizing in-person retreats and meetups (post-Covid)
Remote first companies are well known to set yearly or bi-yearly retreats at exciting locations to allow employees to get to know each other better and are key part of their company culture. Now that more companies have decided to stay working remotely, it's also recommended that team retreats or meetups are set to get together in person from time to time (once that Covid allows it)!
Moshe Ma-yafit, Technical SEO, says:
"Gather the entire team 2-3 times a year (post Covid19) to meet each other and bond, face to face, outside the screen… This is extremely important for better communication between the team members, getting to know each other on a more intimate, personal level."
To plan a remote company meetup, check out Zapier's "How to Run a Company Retreat for a Remote Team".
10. Respect People's non-work times
As happened when people used to work at offices, it's not uncommon that some team members stay working far beyond working hours, which is something that shouldn't be incentivized and should be frown upon at companies as it's not healthy for employees. Unfortunately, it can certainly be easier to have a harder time setting boundaries when working from home.
Yash Gurnani, SEO Consultant, says:
"No calls after office hours. Thats terrible!"
Companies should set clear rules and expectations about avoiding calls or requests that need immediate response after certain hours, and team members should be incentivized to disconnect after their workday, by setting timers or even, app blockers.
Itamar Blauer, SEO Consultant and Video Marketers, says:
"Being stricter with other life activities that are extremely important e.g. sleep schedule, health, exercise, other hobbies. It's surprisingly easy to lose track of these things, which is why I created a habit tracker to note done and assess my habits each day."
11. Flexible work times
Many companies that started working remotely have continued with the same work schedule than before, when sometimes is not even needed and can be also restrictive to their team as many are currently also juggling other home related tasks connected with the Covid lockdowns, like taking care of their kids.
Something that the work from home during covid experience has also shown many companies is that they can trust their team to keep productivity and efficiency, despite the less than ideal scenario.
Elizabeth Linder, SEO strategist, says:
"The ability to work on a different schedule at home vs only an 8-4 kind of workday. For example, some people may need longer breaks in the middle of the day and have more free time to jump back on and finish their work in the evening. Have trust in your employees!"
It's then also recommended that companies start assessing if they actually need to keep the same work times that they used to have in the office, and start providing flexibility to team members regarding their schedules, as long as things get done and they can continue coordinating and communicating well (which is why Async first communication is so handy for distributed team members).
The Top Remote Tools in 2020-21
The adoption of online communication and collaboration tools boomed in 2020 with the work from home switch. Many companies were able to do the switch so fast also thanks to these tools.
Sophie Brannon, Senior SEO Manager at Absolute Media, says:
"Integrating new tools like Teams has really helped us to keep everyone engaged and interactive. We already used Wrike as a project management system so that's also been vital. Biggest benefit is that we're able to expand our talent pool which is massively supporting our growth!"
In the last months we've seen how Microsoft Teams usage jumped 50 percent to 115 million daily active users and as reported by WSJ here, demand for video conferencing drove Zoom revenue to $777m in the three months to the end of October, up from $167m a year ago.
We asked the community about the top tools that they were not using at all or as much that made them to "keep effectively working from home" since Covid started.
Top Software Tools
1. Video Communication tools: Zoom, Loom and Screen-O-Matic
Video communication tools became key to make what were in-person meeting to happen online. Zoom became a must used tools among organization -and "zooming" a verb. However, it was not only real time video communication that boomed, remote based professionals started to use video recording tools like Loom or Screen-O-Matic to record their screens and themselves for asynchronous communication of complex topics.
Daniel K. Cheung, Team Lead at Prosperity Media and Producer at Make SEO Simple Again, says:
"Screen recording + narration (using external microphone). I personally use Screen-O-Matic. Great for walking clients through reports, explanations, and updates. We're adopting it in our agency for client reporting!"
2. Chat tools: Slack
Slack became the de-facto standard for group text chats within organizations. In fact, when there were some technical issues with Slack a few days ago, it became news.
However, in the last few months many have started to complain about how the way Slack is being used can become intrusive and easily challenge people's productivity: From incessant pings and unnecessary notifications, Slack can be distracting.
However, it's important to mention that this is not Slack fault but the lack of clear remote (async first driven) communication guidelines across companies, which are critical to set.
3. Online meetings tools: Calendly
Coordinating times for online meetings can be stressful, especially when you work with team members or clients spread all over the world.
Calendly, an online appointment scheduling software that allows to create availability rules and integrated with the most popular calendar systems became one of the best ways to solve this issue across many distributed organizations.
4. Tasks and Project Management tools: Trello, Asana, ClickUp and Notion
Many started to use tasks and project management tools much more than before or switched to more sophisticated ones, not only to coordinate with their team members more effectively -and by leaving all documented- but also for their own productivity purposes.
Trello was the most mentioned task/project management tool, which is not a surprise given its also a remote first company with many resources published about the topic like its guide about "How To Embrace Remote Work".
Azeem Digital, Digital Marketer, says:
"+1 for Trello too. I wasn't using it anywhere near as much as I am now when I was FT in the office. since WFH/remote I swear by it. Included an add-on to my email so I can assign tasks to priority lists and tackle as needed. Really helps me to keep myself organised."
Other project management tools that were also frequently mentioned were Asana -that has remote teams collaboration as one of their main use cases- as well as ClickUp and Notion, that also has a "Notion for Remote Work" dedicated page.
Gus Pelogia, Sr. SEO Specialist & Client Lead Wolfgang Digital, says:
"Asana is my new best friend. As an account manager, I've to coordinate tasks with 10-15 people in my team on a monthly basis and some of them could easily get lost. I ditched the notebook with notes I'd almost never look back, everything I got to do is on Asana!"
On the other hand, it's also important to note how experienced remote teams know that what is important beyond the project management features that facilitate collaboration itself is how you use these features for an efficient async first collaboration what actually matters in a remote based setting. Maria JD, Art Heroes Academy, says:
"Our go-to is ClickUp for project management. It replaced Trello and Asana. But the tool is not the point, in a remote setting, it's important that everyone understands the tool and can read their agenda well. We work across 12 time zones, so it's crucial to have asynchronous communication mastered. We replaced calls with Loom recordings, and it works great (as a bonus, we now have many of our processes documented on a video)."
5. Online collaboration tools: Miro
New visual and online collaboration tools that give a more similar experience to the one of the physical collaboration workspace also started to become popular. Miro, a collaborative whiteboard platform that can be easily used across distributed teams in meetings, brainstorming, planning has increased its popularity in the last months.
Bastian Grimm, CEO at Peak Ace, says:
"One of the few tools that really stood out for me in the last months, mainly because they manage to make it really feel like you're collaborating. and the ease of use."
6. All-in-one online workspace platforms: Microsoft Teams and Google Workspace
Finally, all-in-one online workspaces platforms like Microsoft Teams and Google Workspace (formerly G suite) that were already in used across many organizations but their remote collaborations features not so used, became key across many teams, with video conferencing, file sharing, screen sharing, and collaborative documents.
Top Physical Products and Services
1. Home Office Work supplies for a more efficient day to day
People also mentioned physical products becoming key in the last few months since working from home and not only software ones, as many invest in furniture, a second monitor, a better quality webcam, microphone and even lights for videos.
Stephan Bajaio, Chief Evangelist & Co-Founder at Conductor, says:
"Podcast mic with arm and pop screen, HD webcam, large ring light for better lighting in videos and web calls"
This aligns with one of the aspects that people also mentioned the most about what they would change to have a better remote work experience: a company stipend to invest in a "remote work setting" instead of using their own money, which it would be important that organizations take into consideration.
Damon Gochneaur, Founder of Aspiro Agency, says:
"Quality chair. Second monitor. Upgraded standing desk."
2. Comfortable and Healthy Work From Home Experience Supplies 
It was also interesting to see people mentioning home gym equipment and coffee machines as some of the top products that provided a much better work from home experience.
Tim Mayer, President at Heddle Marketing, says:
"Peloton/home gym, better coffee set up (Burr Grinder, coffee maker)…"
Again, this is aligned to what was mentioned before about having a stipend for exercising, snacks or drinks for a better remote working experience, which some companies tend to have when working in-office too.
3. Premium home delivery services subscription 
Finally, many mentioned the subscription to premium home delivery services as becoming game changing when working from home, as it would free their time and minimize the stress of buying groceries or any other essential products very quickly.
Joe Sinkwitz, CEO and Co-founder of Intellifluence, says:
"Costco-Instacart same-day grocery delivery service. Seriously, it's become one less thing to worry about."
What to expect in Remote Work for 2021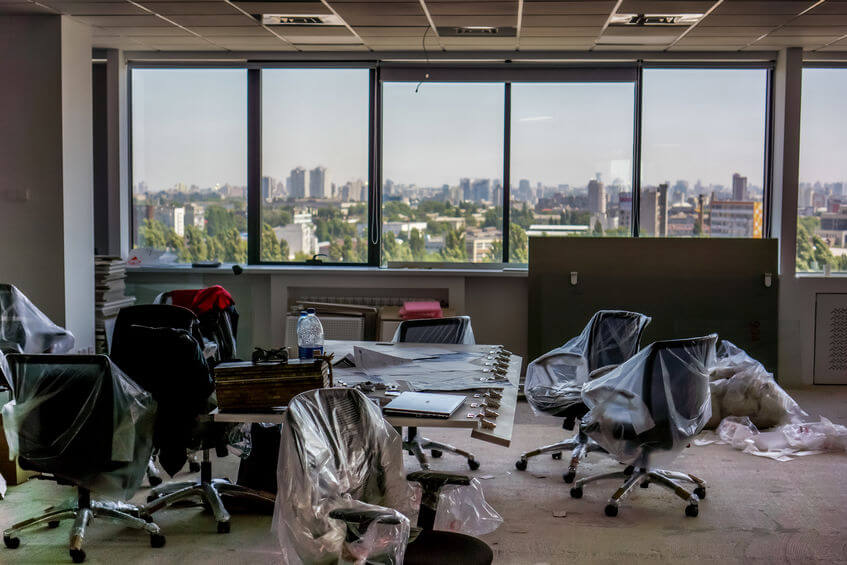 If 2020 was game changing for the adoption of remote work across companies all over the world, what to expect in 2021? Let's go through a few key trends we expect to see:
1. Companies staying remote or switching to a Hybrid, Flexible Remote Work Mode
Many of the business owners that switched to work from home during Covid have mentioned how they whether stay working remotely completely or become a hybrid company, keeping at least some of their offices with a much more flexible work location policies that allow remote work.
This is aligned to what has been seen by many industry leaders, even in non-tech related organizations. For example:
REI announced that it is selling its new 8-acre corporate campus in Bellevue and its CEO Eric Artz said the company will "lean into remote working as an engrained, supported, and normalized model" for employees.
At the start of 2021, Unilever announced that their workers will never return to desks as they were before, full-time: "..the company would look at different working patterns after it saw during the pandemic that it could adapt and make big changes far more quickly than previously thought."
Nonetheless, it's important to take into consideration how the hybrid work mode can end up bringing more challenges than a simpler, remote first one.
Rose Barrett, Remote Work Advocate at Grow Remote, says:
"One area I've been keenly watching is the rolling out of remote across organisations new to this way of work and the preference for a hybrid format. I predict that much of the work we have to do in the remote industry will be to help educate people on the nuances of this version of remote working, and I suspect that a number of organisations will decide over that journey that all remote is a better fit for their teams."
More education and efforts going on remote "friendly" communication, coordination and work protocols would need to go into these types of companies.
2. A switch to Asynchronous First Communication Protocol within companies 
Whether remote first or hybrid, companies working remotely should embrace an asynchronous first communication protocol for a fluid, effective and stress free collaboration. Video conference calls or text chats can easily become intrusive if clear async first guidelines are not set to use them, and have become two of the top remote work "challenges" that remote employees with they could change.
Maria JD, Art Heroes Academy, says:
"As a remote native company, we had to navigate asynchronous communication even before 2020. We take advantage of a short overlap when we need to set up a meeting. We see a huge advantage for asynchronous format: the business runs around the clock and something is getting done when part of the team is off. So you really have to look for upsides and hire from different time zones strategically. For example, our admin staff is based in the US, Europe, and Asia for this specific reason."
In an async first communication setting it's also key to understand how to communicate well in writing, how to plan ahead of time, etc. which should be "skills" in which companies should invest and educate their team members. Take a look at Doist's The Art of Async: The Remote Guide to Team Communication to start.
3. A change in companies benefits and perks to become "remote friendly"
It's time for companies to spend the budget that they used to have for a foosball table, office coffee and lunches, gym memberships or physical conferences to be flexibly used in the current context and become "remote friendly", by allocating an stipend to buy a comfortable work chair (and avoid back pain), buy a higher quality webcam and mic, noise cancelling headphones, subscribing to online workout or training services and snack and drinks home delivery.
Check out our post about Top Benefits & Perks to Offer to employees in a Remote Work Era, and start updating your company benefits and perks accordingly.
4. A Post-Pandemic Boom of Countries offering Remote Work Visas and Remote Professionals Willing to Live Abroad
Since a few months ago a few countries -especially those that used to rely on tourism- like Dubai, Barbados or Bermuda started to offer remote work visas to those remote working professionals that would want to stay 6, 12 or even more months living there while complying with certain requirements, like having a minimum salary.
These countries join others like Estonia, that had been already mentioned how they would start a "digital nomad residence" program. In recent weeks, we've also seen how Hawaii started a remote working program called "Movers and Shakas" too.
When a few months ago we asked if people who would keep their remote work setting after Covid-19 would given the chance to use remote work visas to work from abroad for a while, 56.8% said yes and 25% said no.
Many of those who said no mentioned how they wished to do it but they had a family with young children or other commitments that would make the change more difficult. Despite this, a majority of those who would continue to work remotely after Covid, said yes.
A few weeks ago I had the opportunity to interview Martin McDonald, a British SEO consultant who moved with his family to live in Barbados using the remote work visa. Martin, who's British had spent the last few years in the Bay Area and soon realized that he was able to work from anywhere in the world, that location (even for the Bay Area) didn't matter anymore and decided to use the remote work visa scheme offered by Barbados. Even as a family of 4 and with a pet, Martin shared how positive the experience had been, that the hassle was minimal and well compensated by the change and quality of live they were experiencing in Barbados, at a lower price of the Bay Area.
We expect to see these remote visa programs to become more popular in the future once that Covid is under control and people are again allowed to travel without restrictions, as it won't be only young digital nomads (sometimes with a lower income and looking to spend time in cheaper countries) willing to spend a high share of their time traveling while working -that will also increase in number with many more remote jobs available-, but also, more well established, experienced professionals with a higher income, willing to make the most out of their new remote work life, and start enjoying of the location independence freedom that it offers.
Countries looking to establish themselves as remote workers destinations, should establish an attractive offering that includes among others:
Flexible visa options to stay 6, 12 or 18 months with alternatives to extend the stay
Flexible, easy and reasonably priced mid-term apartment and house rentals
Excellent internet coverage that is easy to hire and reasonably priced
Comprehensive healthcare coverage
Flexible international education options for those moving with children
If you want to learn more about existing remote work visa programs and countries offering them with the conditions, take a look at our post about Top Countries offering Remote Work Visas in 2020/2021 and my interview with Martin McDonald sharing his move and remote work experience from Barbados.
5. The popularization of platforms and services for Remote hiring, payroll and operations
Among the activities that companies tend to struggle with when becoming remote first or hybrid are remote hiring and on-boarding, especially of young, entry level employees, as well as legal compliance and payroll solutions that support a worldwide distributed team operations.
A non-trivial number of new solutions have been recently launched to solve these issues! Some of the top ones are:
There are many more that you can see in this post, and we expect the number of solutions for remote day to day operations evolve further in 2021.
6. The popularization of online schools that teach their students skills to excel as remote professionals 
As remote work becomes the default way of working we're seeing a new offering of online schools focused on teaching future professionals those skills to excel at it.
Microverse, is a remote software developing program offering students to become remote software developers independently of their location, with 92% of job offers after taking the program being remote.
The training given by Microverse doesn't only teach their students technical skills, but also soft-skills like Time Management, Cross-cultural Communication, and Remote Work Best Practices which are key to be ready for a remote based professional life.
Something similar happens in Platzi, a Spanish speaking online learning school with a focus on technical courses, that didn't only switch to a permanent remote work environment with Covid, but also launched a remote work course to each the necessary management, communication and collaboration skills.
Freddy Vega, CEO at Platzi, says:
"To succeed in a remote environment you need to: write well, summarize well, have emotional intelligence, know how to face conflict, show initiative and how to solve problems with software."
With more companies and teams switching to a permanent or hybrid remote work setting we can see this type of remote work skills and courses offering becoming only more popular and relevant than ever in 2021.
Conclusion
The remote work revolution reached an inflection point in 2020, and remote work is now becoming the default way of working. We work now in a global workplace.
Despite the shift happening in 2020 in the less than ideal scenario of a pandemic and the economic crisis in certain industries (tourism, travel, hospitality, etc.) we've seen how the switch have been positive across most companies, with both business owners and professionals being able to already start perceiving the benefits of remote work.
With not only remote jobs searches but also companies hiring booming since the last few months, we can expect that once Covid is under control in the following months and travel is allowed again without restrictions, with companies now working remotely or as hybrid organizations in the long term, there's an exponential growth of remote working professionals and the remote working economy.
Disclosure: Any of the links on Remoters.net are affiliate links from which we receive a commission from sales of certain items. We also participate in the Amazon Services LLC Associates Program, an affiliate advertising program designed to provide a means for sites to earn advertising fees by advertising and linking to amazon.com or endless.com, myhabit.com, smallparts.com, or amazonwireless.com.
More Remoter's Resources to Work Remotely
If you're an individual or organization looking to start working remotely or facilitate your remote work journey, take a look at our Website resources:
Do you want to see how remote work has evolved over time? Check out the previous remote work trends editions:
---