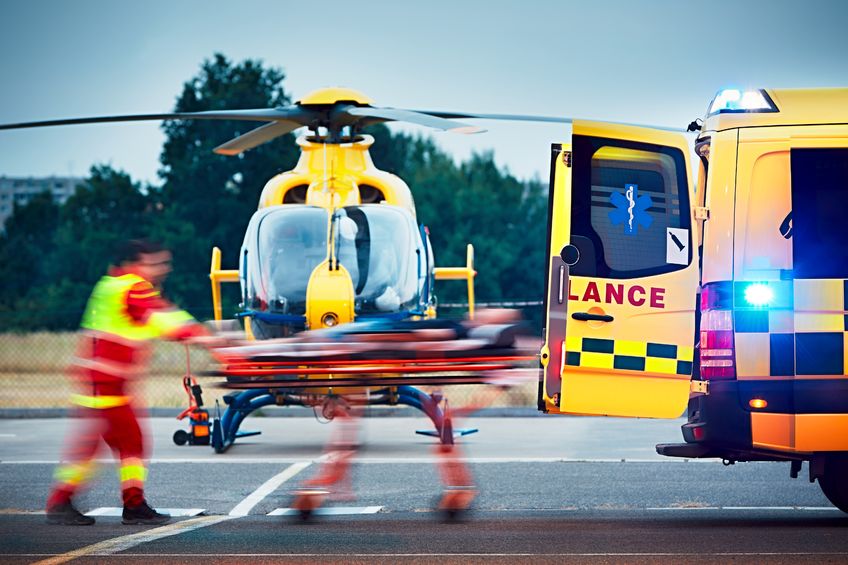 Travelling the world as a digital nomad is an exciting and liberating lifestyle choice, but getting health insurance when you're continually moving from one country to the next isn't always straightforward. In fact, it's one of the hidden costs of going remote.
The thing is, normal travel insurance isn't usually suitable for long-term travellers who frequently move country, and nor is getting an annual health insurance in each individual country, as you won't be there long enough to use it.
And although some health insurance plans also cover you for some travels, so it's worth calling your normal insurer to see if you're already covered for some of your trips, there are also now plenty of international health insurance plans specifically designed for digital nomads that will offer you a much more targeted coverage.
These are some of the top international health insurance plans for digital nomads:
1. World Nomads
World Nomads is designed by digital nomads for digital nomads, offers specialist travel insurance for people who work remotely while they travel.
Pros
Covers trip cancellation, emergency medical expenses and transportation, tech such as laptops and iPads, and more
24/7 emergency line
Recommended by Lonely Planet, Rough Guides and others
Cons
Only cheaper laptops are covered. More expensive models need to be listed separately as a high-value item, as does camera equipment
Depending on your country of residence, your tech may not be covered in certain situations – see the table here.
Online reports of being slow to settle claims
2. International Health Plan by Integra Global
Integra Global offers an international health plan designed for people who lead "unusual lives", in particular expats, and it's fully portable within the region you've chosen (including or excluding the USA and Canada).
Pros
Two simple plans
The basic yourLife plan covers you for all your routine health checks, vaccinations, eye care and prescriptions
Includes mental health appointments and preventative care
Upgrade to PremierLife to include hospital accommodation in a private room, dental plan and other extras
24/7 emergency medical assistance and evacuation hotline
Go to any doctor or hospital you choose
Cons
The cost doubles if you want to include the USA
Doesn't include maternity cover, over-the-counter medicines available without a prescription and a number of other exclusions
3. Global Medical Insurance by IMG
IMG offers a Global Medical Insurance plan for people who are living or working outside their home country for a year or more.
Pros
Several different levels of cover depending on your budget
Choose from Worldwide or Worldwide Excluding the USA, Canada, China, Hong Kong, Japan, Macau, Singapore and Taiwan
Cash incentive and 50% deductible reduction if you get treatment from certain medical facilities outside the USA
Cons
Complex offering is hard to understand, with inclusions and exclusions dependent on the package you choose – see side by side comparison
Basic plans don't include preventative or mental health care
4. International Health Insurance by Allianz Care
Allianz offers expat health insurance for people who are living and working abroad.
Pros
Simple, easy-to-understand plan
Submit claims, find hospitals, manage your account and more via a handy app
Includes private hospital room, in-patient/day care, emergency outpatient treatment, medical evacuation, oncology and more
Cons
Outpatient, dental and repatriation plans are optional extras
5. International Medical Coverage by Cigna
Cigna offers flexible international medical insurance for expats who'll be living and working overseas for a year or longer.
Pros
Three simple levels of cover: silver, gold and platinum ranging from $1,000,000 to unlimited cover
Basic package includes hospital accommodation and treatment charges, intensive care, surgeons' and consultants' fees, transplants, diagnostic tests, local and air ambulance services, cancer care and more
Covers you for up to 90 days back home when you want to visit friends and family
Cons
You'll need to go to a hospital on their approved list
Bonus: International Health Insurance with your Credit Card
Finally, it's worth delving into the small print of your credit or debit card agreement, as some – such as American Express – may include health insurance for travelling, which might just be enough for your needs.
If you found this article useful you might want to take a look at: