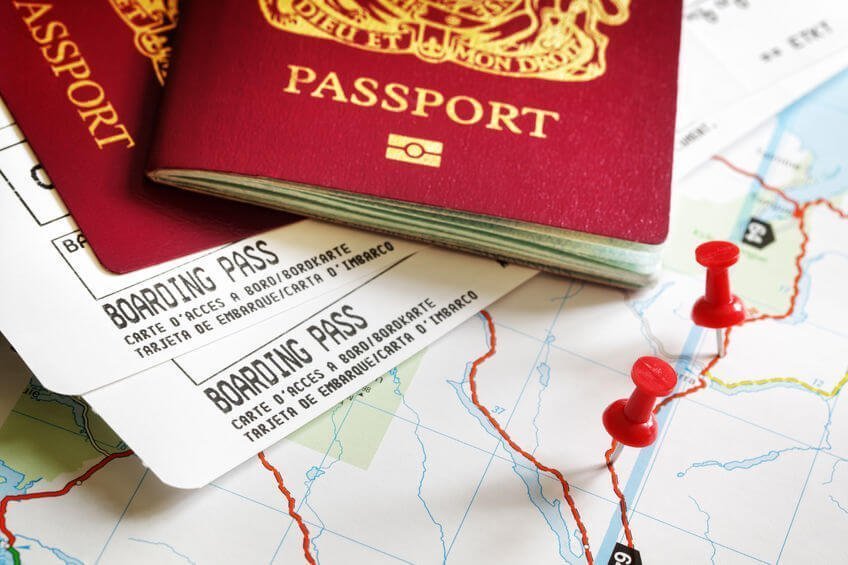 When you travel often, the cost of flights can add up very quickly and can sometimes keep you from going to one of the destinations you had in your digital nomad journey. Don't let the cost of airfare hold you back from visiting a destination you've had your eye on.
In 2019, cheap flights for digital nomads aren't hard to find if you know where to look and can invest an hour or two into saving yourself a few hundred dollars.
There are lots of ways to get a plane ticket that won't break the bank, and will give you more spending money once you reach your destination, here are a few of them:
1. Book Early
Fares will continue to rise the closer you get to your departure date, so try to book early to get the best deals. Aim for about six to eight weeks in advance, or about three months if you will be traveling during the destination's peak season. When you find a deal you are happy with, book it while you can. Don't continue to wait for a better price to come up, as flights will rarely get cheaper as your departure date approaches and you could miss out on the deals you had already found.
2. Use Flight Comparison Sites
Using flight comparison sites will help you quickly find cheap flights. Many of them allow you to be flexible on your dates or the destinations in your searches, which can help you discover cheap flights to destinations you may not have considered. Some popular flight comparison sites are:
After checking one, have a quick look on the others to see if you can land a better price. Some will allow you to track flights and be notified of any better deals that come up. Don't forget to take a peek at the airline's official website for any further discounts once you've chosen a flight.
3. Book One Way and Search Tickets Just For One Person
Sometimes booking two one-way flights will get you a cheaper price than a round trip ticket, which is perfect when you're a digital nomad who's not flying back home, but will continue the journey to another destination. However, if you do have a base where you want to come back after visiting another destination, try to look for one-way flights there, and then look for flights back independently. This isn't always the case, but is always worthy to try.
Another way to find cheap flights is to search for only one adult, even if you plan on traveling with other people. Oftentimes if you are looking for multiple tickets, airlines will look for seats next to each other and this can drive up the price of your tickets. Search for just yourself first, and when you go to buy your seats you can update your number of tickets and choose seats close to each other.
4. Use Miles Programs
As a digital nomad you will be likely flying a lot, so it's worth looking into loyalty programs and be consistent with airlines that better reward you for your flights in your planned destinations and are partner airlines from the same airline alliance that will fall under one loyalty program.
Most of airlines alliances have also agreements with travel rewards credit cards that offer important bonus on travel points when you sign up, and can accumulate points as you use the card. As long as you pay off your balance each month, it's like you are getting free travel points.
Check out these resources to learn more about the different airlines alliances, their loyalty programs and their characteristics -as well as tips to maximize their rewards- so you can select the best one in your case:
5. Be Flexible
An easy way to get cheaper flights is by being flexible with your travel dates and times. If you fly when everyone else is flying, your tickets will cost more. Families want to travel while their kids are out of school. People like to go somewhere warm in the winter. Traveling to popular destinations at popular times drives the price up. Some ways you can be flexible on your travel plans and save money are to:
Fly during the week rather than on the weekend
Choose an early morning or late night flight
Fly just after a major holiday rather than before
Try being flexible with your destinations, as well. Many of the flight comparison sites shared above, such as Google Flights will  allow you to explore destinations all over the world to find one that is within your budget; enter your starting airport and your travel dates, and you can see how much flights will cost to go anywhere.
Skyscanner will allow you to search for flights within a "whole month" to "everywhere" so that you can see the best deals. If you live near multiple airports or don't mind driving to the next nearest one, sometimes this can save you a few hundred dollars as well.
6. Look For Cheaper Connecting Flights
Google Flights is also a great tool to use to find connections that make your trip cheaper. Occasionally you can get a much better deal when you don't fly directly to your destination. Long flights typically have a layover somewhere along your journey anyway. Try booking a flight to the first stop, then a second flight to your final destination. Experiment to see what deals you can find.
Search for your destination's country (and neighbor ones) and look at the prices of nearby airports. Be careful when doing this that you leave enough time for your connecting flight! At least three hours between flights with different carriers should give you a good amount of time. Alternatively, choose a long, multi-day layover or book the tickets separately and add the first stop as a travel destination for a few days of your trip. AirWander is a site that helps you search for extended layovers.
It's about digital nomad flying flexibility and planning ahead
The biggest tricks to finding cheap flights for digital nomads involve flexibility and a little planning, which is great since digital nomads usually have far more flexibility than tourists. Spend the time to search flight comparison sites and adjust your trip details to find the lowest price for your flights. Book early, pack light, and use rewards programs to save yourself even more on your next trip. When you can save money on your flights, you will be able to enjoy your destination a little more, or travel to more places this year.
Disclosure: Any of the links on Remoters.net are affiliate links from which we receive a commission from sales of certain items. We also participate in the Amazon Services LLC Associates Program, an affiliate advertising program designed to provide a means for sites to earn advertising fees by advertising and linking to amazon.com or endless.com, myhabit.com, smallparts.com, or amazonwireless.com.