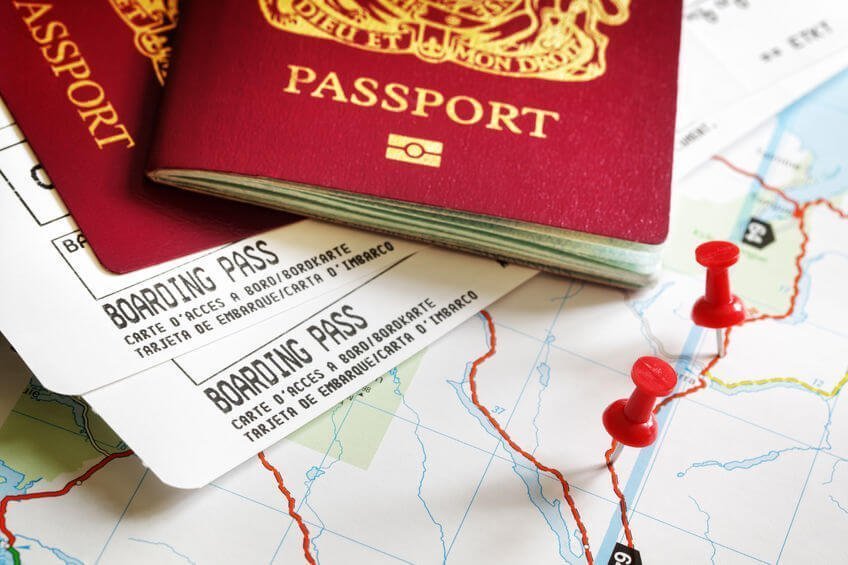 Life as a digital nomad doesn't come without its expenses. The most substantial payouts that digital nomads make regarding their lifestyle usually involve travel and lodging. Finding cheap flights, in particular, can be frustrating, primarily when inflation plays a role in the cost of tickets.
Cheap flights for digital nomads are a priority for most because they travel so often. While tracking down inexpensive airfare can seem like a full-time job, it gets easier over time, especially when you implement the tips and tricks in this article! Typically, all it takes for digital nomads cheap flights is a few hours invested of your time.
Digital Nomads and the Need for Inexpensive Flights
We fully understand your need to locate inexpensive airfare as a digital nomad. Traveling for a living can get expensive quickly, and we doubt you want to spend your hard-earned paychecks on flights. Of course, you may not want to stay in one place for too long, as that defeats the purpose of a nomadic lifestyle.
Instead of accumulating a lot of debt and frustration and failing to travel as much as you want, put this flight-finding advice to use!
1. Book Early
Fares will continue to rise the closer you get to your departure date, so try to book early to get the best deals. Aim for about six to eight weeks in advance, or about three months if you will be traveling during the destination's peak season. When you find a deal you are happy with, book it while you can. Don't continue to wait for a better price to come up, as flights will rarely get cheaper as your departure date approaches and you could miss out on the deals you had already found.
2. Embrace Flexibility
You'll have to be as flexible as possible to get the cheapest flights. While flexibility isn't always an option, those who work as digital nomads tend to have at least a little wiggle room regarding flight dates, times, and destinations. After all, a flexible schedule is a massive perk to the digital nomad lifestyle.
Specific destinations and the dates you choose to travel to those destinations will cost more than others. For example, plane ticket prices will be higher if you visit a location during peak tourist season.
Many different applications and websites allow you to see flights traveling anywhere, not requiring you to pick a particular destination. You should also be able to compare flight prices and choose where you want to go based on the budget you've set.
Remember, booking a flight last minute will only cause the prices to go up. The closer you get to the departure date, the more expensive tickets will become. In fact, booking as far in advance as possible can significantly affect how much you have to pay for your flight. Some ways you can be flexible on your travel plans and save money are to:
Fly during the week rather than on the weekend
Choose an early morning or late night flight
Fly just after a major holiday rather than before
3. Compare Flight Search Engines
The search engine options for booking flights can get overwhelming quickly. There are quite a few, and it can be challenging to know which will give you the most flight options with the lowest prices. Though the initial comparison process might be tedious, once you determine your favorite search engines, you'll return to them consistently to book flights.
If you're wondering why so many flight search engines can offer the same flight at different costs, it depends on how much commission that particular site makes from the airline for selling the ticket. Over time, you'll learn which sites routinely charge less.
Whoever said "comparison is a thief of joy" was right, but not when locating inexpensive airfare. Compare airline ticket search engines as often as possible to get the price you need. Some popular flight comparison sites are:
After checking one, have a quick look on the others to see if you can land a better price. Some will allow you to track flights and be notified of any better deals that come up. Don't forget to take a peek at the airline's official website for any further discounts once you've chosen a flight.
4. Layovers Are Your Friend
If you're still trying to find direct flights, now is the time to give it up! In many cases, convenience comes with a cost, and a layover might be that cost. Though direct flights certainly mean less traveling, and we know you want to get to your destination ASAP, working with a layover or two can save you a ton of money.
Layovers might seem a major inconvenience, but they're not that bad. For example, you could use the layover as a time to log in and get some work done before you reach your final destination, or you can even add your layover city to the list of places you've visited!
Getting off a plane after a long day of travel, which is common when traveling internationally, can feel fantastic. Visiting different airports can also be fun, as you never know what new foods you'll encounter or fun souvenirs you can purchase!
There are websites available that will help you plan a layover as if it were an intended part of your trip. Take a look at CleverLayover or Airwander, and let all your digital nomad friends know what you find!
Spending an entire day in a brand-new city while you wait for your next flight can be an adventure. Some cities cater to tourists on layover stops, but you'll have to dig in and do the research regarding that before you leave. You might get lucky and find a free tour or hotel stay!
5. Cheap Flight Newsletters
Constantly scouring the internet for flights you can afford is time-consuming unless you sign up for newsletters that alert you to cheap flight tickets that come directly to your email inbox. Signing up for newsletters from specific airlines is a great way to keep track of these offers.
Remember that discounts come in many forms, including bonus points on miles flown. You can also sign up for notifications from websites that maintain an up-to-date online database of cheap flight tickets. Here are a couple of sites you might want to try:
Both websites will send you a free newsletter and the best flight deals from your chosen airports. In many cases, the deals these sites send out can be anywhere from 50% to 90% off the standard prices set by the airline. Each site is reputable and focuses on mainstream airlines, so you don't end up on an obscure flight.
Some cheap flight sites have the option for you to sign up for a premium newsletter or plan, which will provide you with advanced deals, secret prices, and flight pricing errors. You may even find a discounted peak-season flight during the holidays!
Sometimes, finding an inexpensive airplane ticket requires you to fly by the seat of your pants, no pun intended. If you're on the hunt for a specific itinerary, there are better ways to track down inexpensive airfare than subscribing to cheap flight newsletters. However, if you think you can make it work, you'll find yourself in many new places at fantastic prices!
6. Never Fear Budget Airlines
While reading the fine print is crucial, you don't have to fear flying with budget airlines to save a little cash. Budget airlines are safe and can genuinely help you when you're in a financial pinch.
Budget airlines can drum up a less-than-desirable online reputation, but this often stems from the fact that they don't offer too many extras or "frills." For example, flying with one of these airlines may mean paying extra for luggage or having less legroom than a traditional or mainstream airline.
Generally, the actual flying experience isn't bad, and you can use the money you save when you get to your destination on lodging or future flights! As we've mentioned, it's common for budget airlines to have bogus fees, such as paying for in-flight beverages and meals. Ensure you read all the airline's fine print before booking your flight to avoid surprises!
7. Airline Points and Miles
Many digital nomads save on flights by accumulating airline points and miles. If you dream of being a digital nomad, or you already are one, traveling extensively is probably in your future. Collecting and using airline points or miles is a fantastic way to fly often without draining your bank account.
If you're wondering how to pull this off, you can try several options.
Rewards Credit Card
You can open a credit card that gives you airline rewards. These credit cards are typically known as travel credit cards because they offer rewards that you can use toward future flights. The rewards you receive depend on what country you're from and whether you're a credit card user. Take a look at different reviews of the best rewards credit cards here:
Frequent Flyer Miles
Opening a credit card only works for some, so instead, you might consider frequent flier miles. These are air miles you build up over time when traveling with a particular airline.
You can fly with more than one airline while trying to save miles. However, sticking to the airline you register your frequent flier miles with is the best way to accumulate miles while you get where you need to go.
Some frequent flier programs take more than one airline and group them under one frequent flier umbrella, which means you can add to your miles regardless of which of those airlines you choose. Whatever frequent flier program you register with, ensure that you read the fine print so you can make a flight plan in the future.
Exploring the world is the best part of life as a digital nomad. It will take you to beautiful places, and when you dedicate yourself to finding inexpensive airfare, some of those places will be unexpected, bringing a certain level of excitement to your work life!
Check out these resources to learn more about the different airlines alliances, their loyalty programs and their characteristics -as well as tips to maximize their rewards- so you can select the best one in your case:
8. Utilize Multiple Airlines
Looking for cheap flights comes in many forms, one of them being the utilization of multiple airlines. Websites show you only one route from one airline when you search for flights. However, if you're taking a long flight with more than one layover, it's worth investigating various airlines.
When you consider more than one airline for one trip, you can customize your flight route to get you the best price possible. Some sites will do all the footwork for you, like kiwi.com, finding flights via multiple airlines that will help you end up with a much more affordable trip with a slightly longer flight plan.
If this sounds like a route you'd like to take, you'll want to ensure you have enough time between your flights, as you'll have to pick up your luggage and go through the check-in process again. Employees will switch your bags for you when you use the same airline for all of your flights, and your ticket will include your layover destination. However, when you use multiple airlines, there's more of a fuss.
Remember that you will also have more than one boarding pass, depending on how many layovers and airline switches you make during one trip. Try not to stress out too much when dealing with delayed flights, as it's common practice for connecting flights to wait for all passengers to arrive, especially when they know they're still in the air.
9. Consider All Ticket Types
Don't limit yourself to only one type of ticket. Experimenting with all different types of tickets can provide you with the best airfare deal. For example, in some cases, buying a return ticket could cost less than purchasing a one-way flight.
Around the World and Open Jaw tickets should also be considered, depending on where you're traveling and what you want to see. Student tickets may be an option for some digital nomads. Checking every type of ticket can help you save a substantial amount of money when flying to your desired destinations.
Saving Money on Flights as a Digital Nomad
Sometimes, saving money is essential to life as a digital nomad. If you want to save on airline tickets, the tactics we've mentioned here can be a huge help, shaving quite a bit of money off the final cost of your plane tickets.
Knowing how to save cash on travel will help you see as much of the world as possible, which is likely one of the main reasons you've embraced life as a digital nomad.
Disclosure: Any of the links on Remoters.net are affiliate links from which we receive a commission from sales of certain items. We also participate in the Amazon Services LLC Associates Program, an affiliate advertising program designed to provide a means for sites to earn advertising fees by advertising and linking to amazon.com or endless.com, myhabit.com, smallparts.com, or amazonwireless.com.
If you found this article useful, take a look at: